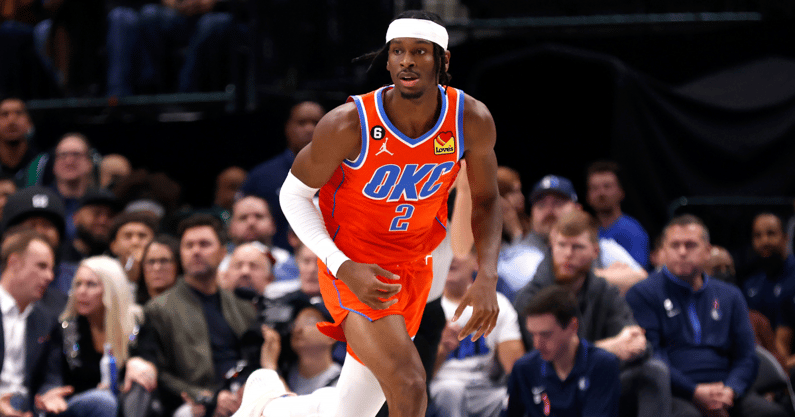 Pick #5: Shai Gilgeous-Alexander PA Over 35.5 (-115 FD)
Once again, Fanduel is screwing me over on this line, which you can get on DK for 34.5 instead, which is why I'll be moving my bets to there after today. Regardless, even at 35.5, he should get this line tonight in possibly just points. 
The Oklahoma City Thunder and Indiana Pacers face off on Wednesday and the player that stands out is Shai Gilgeous-Alexander. The guard has been on a tear lately, dropping 30 or more points in eight of his last 12 contests and shooting at a 50.3% clip this season. The Pacers in the last 2 weeks of play have given up the 13th most points to point guards and the 7th most assists to them as well. Shai has gone under this line twice in a row, mostly due to Giddey going crazy in that span, but I suspect he may fall back down to earth today. Shai will likely need to score and with the point total projected at around 237, he SHOULD score. Many of you are aware Shai is a free throw merchant, so he should take advantage of the fact the Pacers have given up the 6th most free throws in the league this season. 
The Thunder have been on a winning streak recently, going 3-1 in their last four games and winning three consecutive home games. The Pacers, on the other hand, have been on a losing streak, going 0-4 in their last four games. With Tyrese Haliburton still out with a sprained elbow and knee bruise, the Pacers have been struggling, especially late in games. Haliburton has averaged 20.2 points, 10.2 assists and 4.0 rebounds in 40 games this season. With the Pacer struggling and likely the game to be very high tempo, Shai should do his thing.