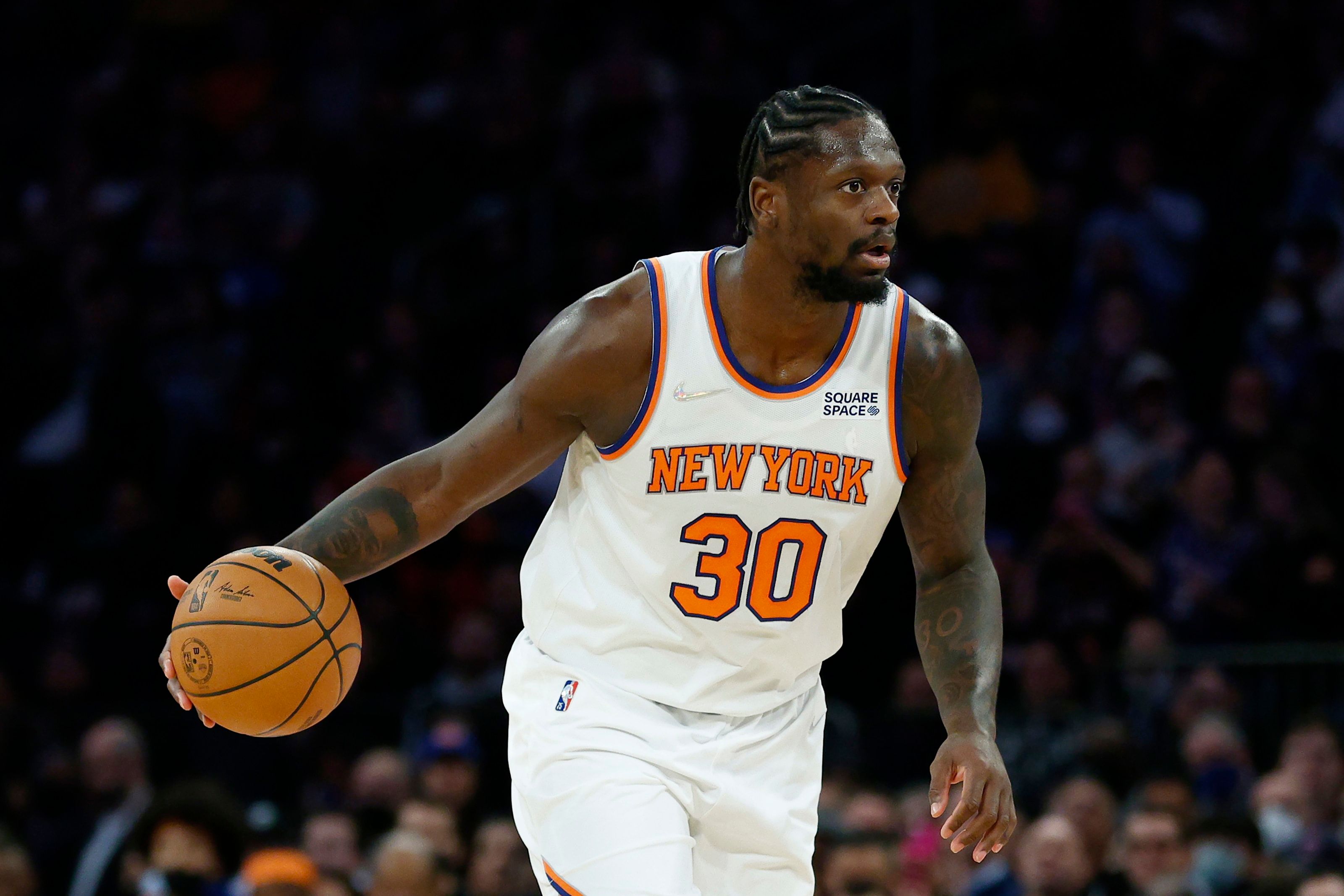 Hello!
If you trailed the bets yesterday, it was a success, but like most bets, it did get a little sweaty. Lavine drained a free throw in garbage time to cash out on 20+ with 25 seconds to go in the game, and Poeltl got into foul trouble but he still managed to get 10+. If you are new here, this challenge is inspired by the goat @CallingOurShot on YouTube. He actually started the challenge again today if you want to trail those bets instead or as well because he got to day 9 last time which is very impressive. We are on day 3, just another step in the way to that glorious day 10. We have $40 in the bank now and are looking to double that to $80. Let me know if your tailing in the comments. Let's ride!
The Day 3 Parlay (+122 Bet365)
Leg 1: 
Julius Randle 3+ Assists (23/25 games, 4/4 vs opponent) 
Julius has been more of a playmaker recently, and I love him hitting his prop here, Cleveland has 2 big men starting so Julius will be forced to kick out some times.
Leg 2: 
Nikola Vucevic 10+ Rebounds (10/10 games, 3/4 vs opponent)
Really love the matchup here, should be a ridiculous amount of shots in this game as both teams are fast, desperate teams. Vuc has been really good these last 10 games glass cleaning, shouldnt be any different tonight.
Leg 3: 
Monte Morris 3+ Assists (25/25 games, 3/3 vs opponent) 
Monte has been striving lately at running the point, He has not missed this line the past 25 games, and I expect it to continue tonight against a mediocre Dallas defense. 
Leg 4: 
Boston Bruins ML (NHL Hockey)
*This is just to raise the odds.  If you don't watch hockey, that's completely fine, but if you do, you would know that this is boys playing against men. The Bruins are the best hockey team by far, only losing 5 games so far this year, and they for sure are not losing against the rebuilding and tanking Montreal Canadiens.