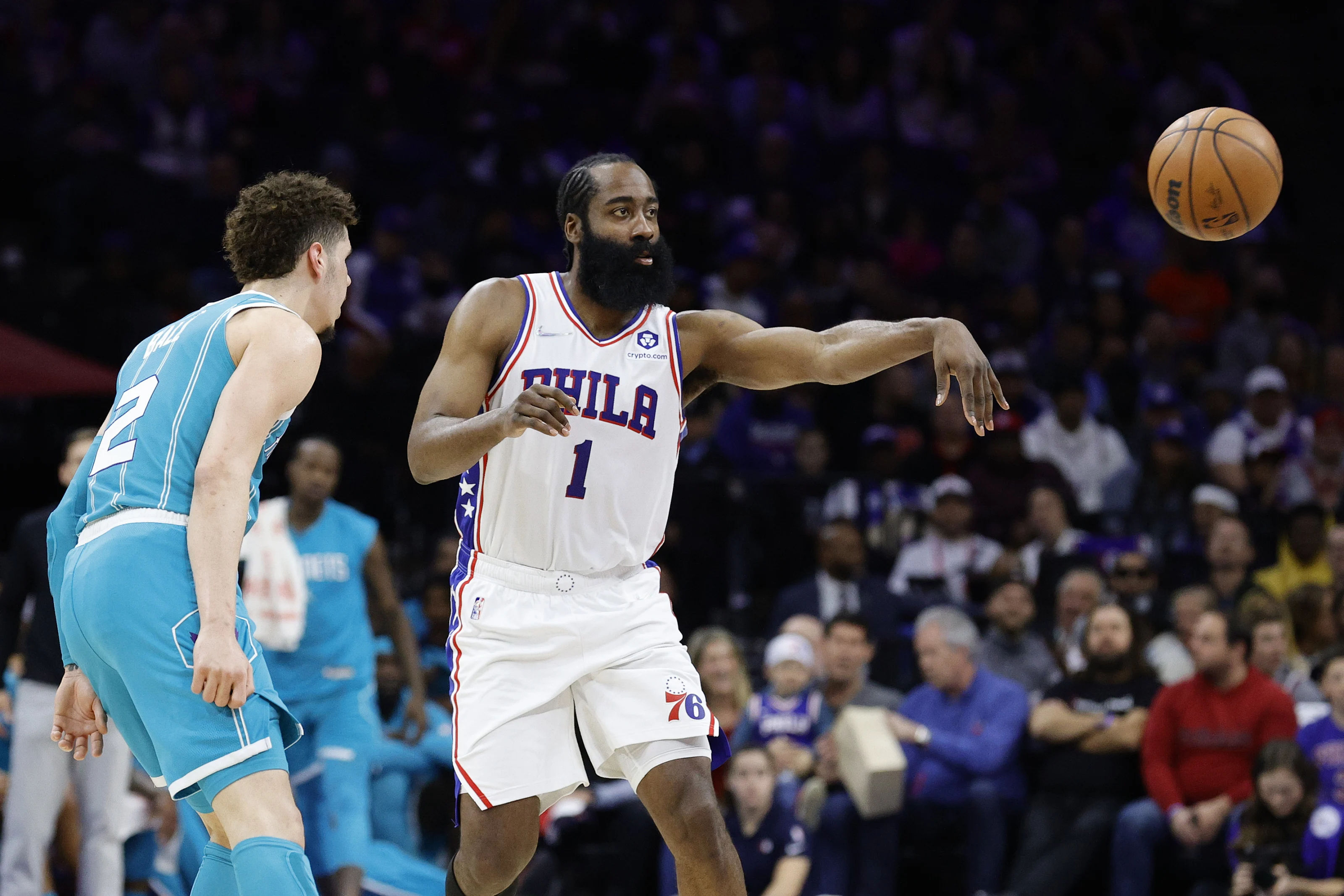 James Harden Over 10.5 Ast
Harden only had 10 assists last game but 22 potential, which is very promising considering players typically convert 50-55% of their potential assists on average. In games where Embiid has scored at least 35 points since the all-star break, Harden has gone over assists in 3/6 games. One of those games was against the Pacers where he had 20 assists on 30 potential assists. The Pacers are allowing the 3rd most assists to guards since the all star break. Some guards that have faced the pacers and went over were Killian Hayes (twice with 11 & 13) with 22 potential and Jrue Holiday (11) with 18 potential. Embiid is primed to have a good game and with most of his assists going towards him and Embiid gunning to claim the MVP trophy, he should be fed a lot of assists.
Pascal Siakam Over 4.5 Ast
Siakam since the trade deadline, Siakam is averaging 5.1 assists on 10.4 potential assists (since the all-star break it's the same). Siakam excels with going over assists in games they win and they are 10 point favorites tonight as Anthony Edwards being unlikely to play. In games with zero days rest on the road, they have given up a minimum of 118 points, so their will be a lot of scoring opportunities. In Siakam's last 25 wins, he has gone over in 20/25 games this season. We love that he is averaging 10.4 potential assists because as long has he gets 50% he goes over this line. Earlier in the season when they played, he had 9 assists on 17 potential assists, which is great to know.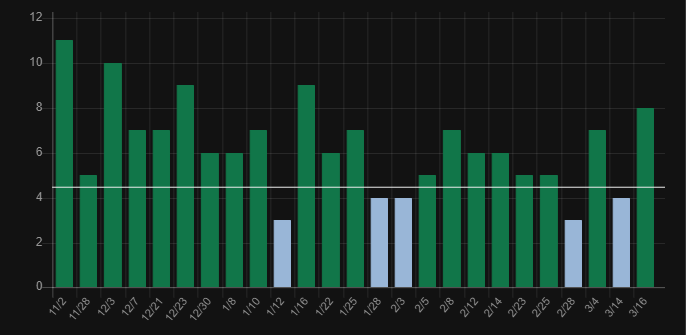 (L25 Wins)
Myles Turner Under 22.5 PR
Turner has a tough matchup today against Embiid who has a good chance of putting him in foul trouble as last game he fouled out. Turner has only put up 10 PA (17 mins) and 22 PA (38 mins) in this series this season. In his career vs Embiid, he has gone under this line in head to head's in 11/12 games. Since the all-star break, he's averaging 20 points and 5.4 rebounds per game, with a points average being inflated by a 40 point game in a very high scoring game. without that game his averages go down to 17.1 ppg and 4.7 rpg, which is and average of 21.8 points & rebounds. Most of his rebounds come from missed two point shots and 76ers have the 12th highest three point rate this season. 76ers are also allowing the 15th fewest points to centers, but 8th least rebounds & 6th least offensive rebounds since the all star break, including the 7tyh least points per 48 minutes to centers in the last 30 days. 49% of his field goal attempts have come inside 10 feet (last 8 games) and 76ers have allowed the 8th fewest defended field goals made inside 10 feet. Pacers are without Haliburton so this game could slip away fast because the 76ers are on a roll as they are 13-3 since the trade deadline, and 2-1 with zero days rest on the road in that time span.