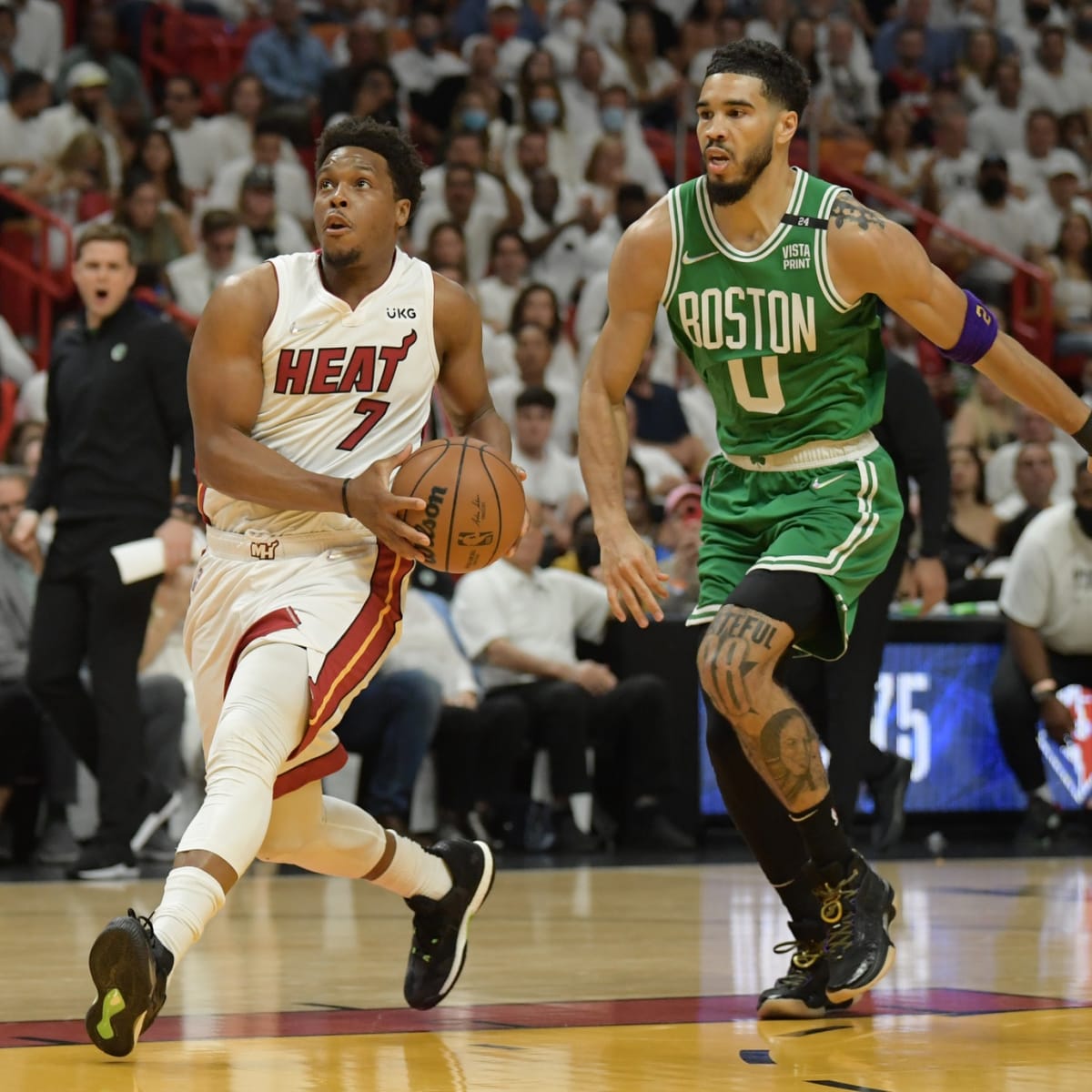 Pick #10: Kyle Lowry o21.5 PAR (-105 BetMGM)
Kyle Lowry is primed to crush the over on 21.5 combined points, assists, and rebounds in tonight's showdown against the Boston Celtics. 
As the NBA Playoffs continue to heat up, all eyes are on the Eastern Conference Finals between the Boston Celtics and Miami Heat. With Game 5 approaching, one player who's bound to make waves is Miami's Kyle Lowry. Known for his ability to contribute in multiple categories, Lowry is set to exceed expectations and hit the over on 21.5 combined points, assists, and rebounds tonight.
Lowry's performance this season has been nothing short of impressive. Averaging 19.85 points, assists, and rebounds overall, he's even more of a force at home, with an average of 21.17 in those categories. Though his stats on the road dip to 18.59, let's not forget that he's had over 21.5 in 27 games this season while staying under that mark in 45 games. So, while he may not consistently hit the over, when he does, it's a sight to behold.
In this series against Boston, Lowry's numbers have been solid, with 21, 6, 16, and 19 combined points, assists, and rebounds. What's even more impressive is that he's accomplishing these stats while playing around 25 minutes per game. With Gabe Vincent sidelined due to injury, Lowry should see an uptick in minutes, giving him an even better chance to surpass the 21.5 line.
Looking at his performance over the last 20 games, Lowry's averaging 17.65 points, assists, and rebounds, hitting the over in five of those games. Narrowing it down to the last 10 games, his average increases to 19.1, with three games reaching the over. And while his last five games show a slight dip with a 17.2 average and just one game over 21.5, the upward trend in the last 10 games is a promising sign for tonight's matchup.
In eight games against Boston this season, Lowry has averaged 19.5 points, assists, and rebounds. With the additional playing time on the horizon and his consistently solid performance, it's not a stretch to imagine him exceeding that average and reaching the coveted over in Game 5.
I'm all about the data and the trends. And in this case, the numbers are close, but the risk is worth it. Lowry's performance throughout the season, as well as his recent uptick in stats, bodes well for his chances of hitting the over on 21.5 combined points, assists, and rebounds tonight. Factor in the increased playing time due to Vincent's absence, and it's a no-brainer.
While there's no such thing as a sure bet or a guarantee in sports, the evidence points to a strong likelihood of Lowry surpassing the 21.5 line. The stage is set for an epic showdown between the Celtics and the Heat, and with Lowry in the mix, it's sure to be a thriller.
So, as you sit down to watch Game 5 and consider your betting options, don't sleep on Kyle Lowry. The savvy veteran has the skills, the experience, and the opportunity to make a significant impact on the game, and hitting the over on 21.5 combined points, assists, and rebounds is well within his reach.
If you're looking for an exciting player to watch and wager on in tonight's Celtics-Heat game, Kyle Lowry is your guy. With his season performance, recent trends, and increased playing time all pointing in the right direction, there's a solid chance he'll hit the over on 21.5 combined points, assists, and rebounds. Let the games begin!