Pick 6:- Sassuolo to win either half (1.53)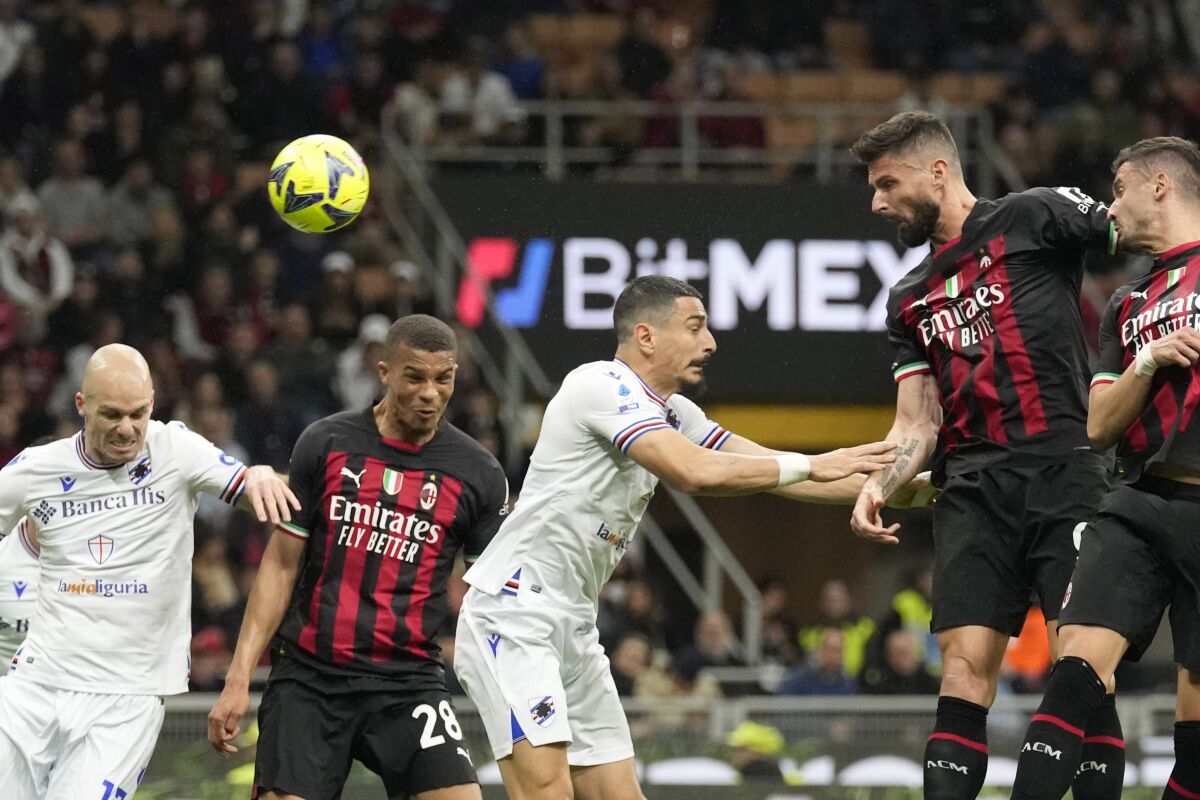 Sassuolo is primed to snag a victory against an already-relegated and struggling Sampdoria in their upcoming Serie A clash. 
As we approach the final stages of the Serie A season, Sassuolo and Sampdoria are gearing up for a matchup that, on paper, might seem like just another game. However, for our savvy sports bettors and die-hard fans, this game offers a golden opportunity to cash in on Sassuolo's superior form and Sampdoria's woes.
First and foremost, let's address the elephant in the room: Sampdoria's disastrous season. With just 18 points in 36 games, their fate in Serie A has already been sealed—they're going down. Relegation is a tough pill to swallow, and it's common for teams in this situation to lose motivation and focus in their remaining games. So, it's no surprise that we're not expecting Sampdoria to put up much of a fight against a far superior Sassuolo side.
On the flip side, Sassuolo has had a markedly better season by comparison. They've been consistently churning out solid performances and have proven themselves to be a formidable side in the league. With a strong squad and a hunger to finish the season on a high note, it's easy to see why we're backing them to come out on top in this clash.
But let's not just rely on the overall narrative; let's dive into the stats and data that back up our prediction. Comparing the two sides' recent form, Sassuolo has picked up more points, scored more goals, and conceded fewer than Sampdoria. Simply put, they've been performing at a higher level overall, and this should translate into a victory on the pitch.
Furthermore, when we look at the head-to-head stats between these two teams, Sassuolo has had the upper hand in recent years. In their last five meetings, Sassuolo has claimed three victories, while Sampdoria has only managed one win, with the other match ending in a draw. The numbers don't lie—Sassuolo has Sampdoria's number, and we're expecting this trend to continue.
Now, let's talk about individual players who could make a significant impact on the game. Sassuolo boasts a roster filled with talent, but one player to keep an eye on is their top goal scorer this season. This player has been instrumental in their attacking prowess, and he's likely to be a thorn in the side of Sampdoria's already shaky defense. On the other hand, Sampdoria's top scorer has struggled to find the back of the net consistently, and against a well-drilled Sassuolo defense, we're not expecting him to have an easy time.
Moreover, Sassuolo's manager has demonstrated his tactical acumen throughout the season, with his team often punching above their weight against tougher opponents. In contrast, Sampdoria's coaching staff has struggled to find the right formula to turn their fortunes around, and this managerial mismatch should play a crucial role in determining the outcome of the match.
All signs point to a Sassuolo victory against a demoralized and outclassed Sampdoria side. While nothing is ever set in stone in the world of sports, we're confident that backing Sassuolo in this Serie A showdown is a smart move for those looking to capitalize on their superior form and Sampdoria's struggles. So, sit back, grab your favorite game-time snack, and watch as Sassuolo puts on a show against their unfortunate opponents.