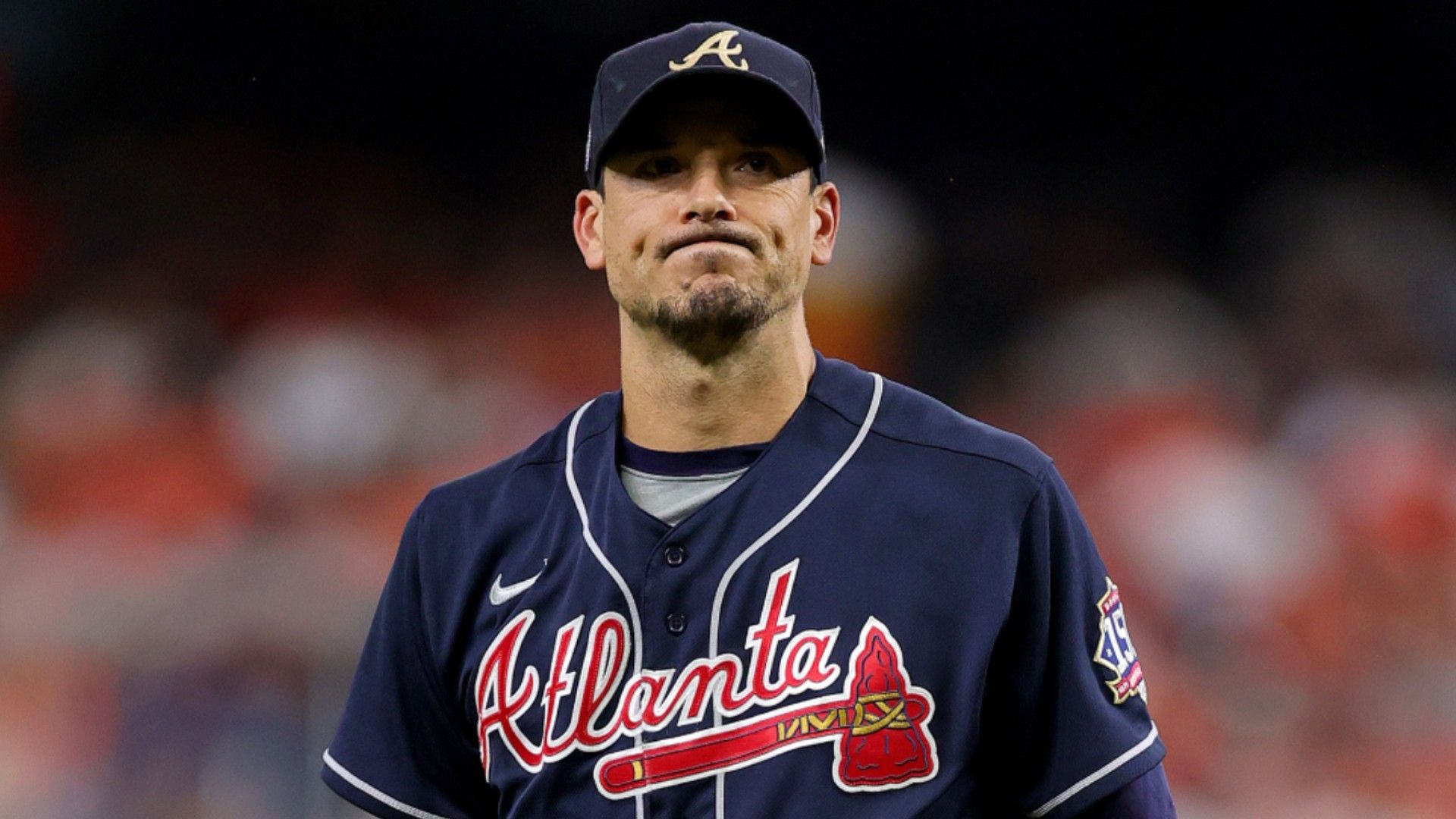 Pick #8: Charlie Morton o1.5 BBs (-150 DraftKings)
Betting on Atlanta Braves' Charlie Morton to go over 1.5 walks against the New York Mets today is a smart move, given his season trends and the Mets' ability to make pitchers work.
Charlie Morton, the seasoned right-hander for the Atlanta Braves, has been making waves this season with his consistent pitching, but there's one stat that's caught our eye: his pitching-bases on balls (walks). As savvy sports bettors, we know that digging into the details is crucial for making informed wagers, and with Morton facing the New York Mets today, there are several factors that point to him going over 1.5 walks in this matchup.
First, let's take a look at Morton's walk numbers this season. He's averaging 2.36 walks per game overall, with a slightly higher average of 2.6 walks at home and 2.17 walks on the road. Over the last 20 games, he's maintained that 2.36 average, but it's his recent trends that are most interesting. In the last 10 games, Morton has averaged 2.4 walks, going over 1.5 walks in 9 of those games. Over the last 5 games, he's averaged 2.2 walks and has gone over 1.5 walks in 4 games. Essentially, Morton has gone over the 1.5 line in all but one start this season, which shows that this line is well within reach.
Now, let's consider the team he's facing: the New York Mets. This squad doesn't walk a ton, but they also don't strike out a lot, which means they'll make Morton work for his outs. When Morton last faced the Mets, he walked three batters – a clear indication that the Mets have the ability to push him past the 1.5 walk line. Add in Morton's typical longevity on the mound (he's known for pitching six innings or more), and the chances of him going over 1.5 walks today become even more favorable.
It's worth noting that in today's game, Morton will be facing a Mets lineup that has shown resilience and an ability to work the count, even against top-tier pitchers. Their patient approach at the plate could be a key factor in pushing Morton's walk count over the line, as they're likely to make him throw more pitches and increase the likelihood of issuing free passes.
Of course, it's essential to remember that no bet is a "sure thing" or "guaranteed" – but when you combine Morton's season-long and recent walk trends with the Mets' ability to make pitchers work, it's hard not to see the value in taking the over on 1.5 walks for Morton today. The numbers don't lie, and with the context of the situation in mind, this play offers an intriguing opportunity for bettors looking to cash in on a seemingly undervalued line.
So, if you're looking to make a play on today's MLB slate, keep an eye on Charlie Morton and his walk count against the New York Mets. With the data pointing to a high probability of him going over 1.5 walks, it's a wager worth considering as you build your betting portfolio for the day. Just remember, as always, to bet responsibly and enjoy the excitement that comes with diving deep into the world of sports analytics.