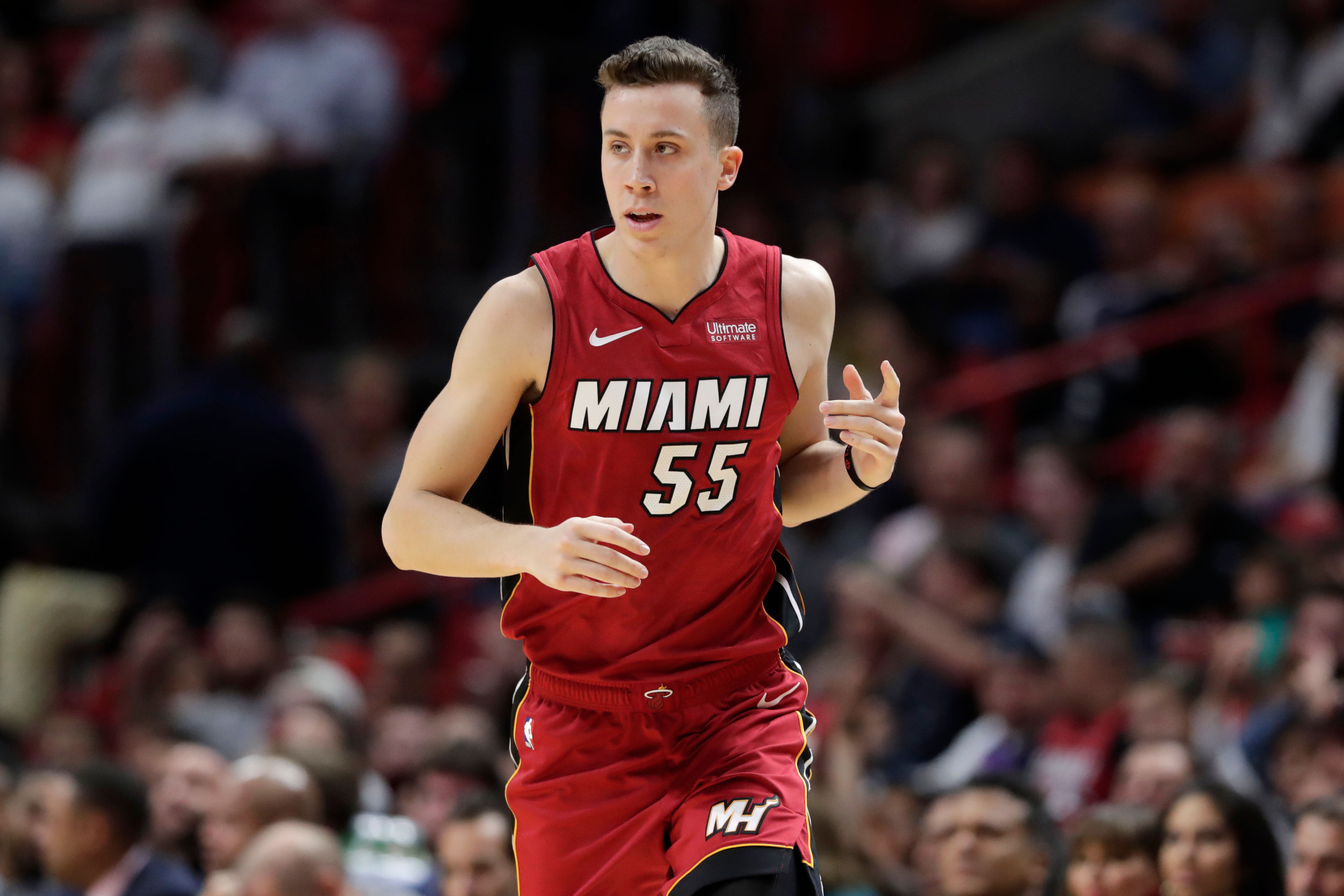 LaMelo Ball (CHA) Over 26.5 Pts (+100 FD)
This one is a simple analysis because teams who have guards that pullup and run a lot of pick and roll play well against the Celtics due to their drop coverage. A team he's recently played that does a similar thing is the Knicks and Bucks who he's scored 32,37, and 34 points against. Without Terry Rozier he's had crazy shot usage, averaging 22.9 field goal attempts per game. Look for the Celtics to go under screens and give him a lot of three point looks as well because they're allowing the 2nd most three point field goal attempts to guards and the 7th most points per possession to pick and roll ball handlers this season. Bane, Schroder, Brunson, and Maxey have all scored at least 23 points against the Celtics recently and with Ball's usage he should get close to 30+ tonight potentially.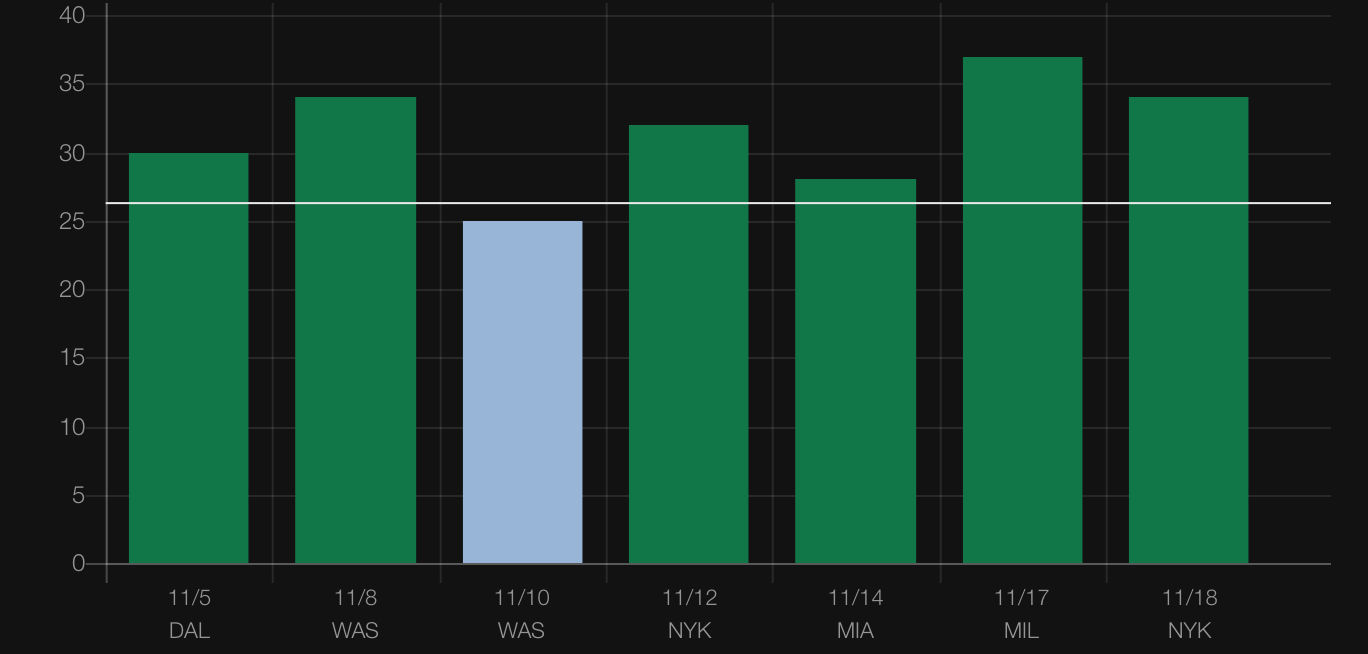 Duncan Robinson (MIA) Over 18.5 Pts+Reb (-110 DK)
Robinson has been one of the best scorers for the Heat without Tyler Herro and has consistently been getting over 30 minutes per game easily. He just faced the Bulls last game and scored 17 points with 3 rebounds. He is mainly a spot up shooter and Teams feast against the Bulls with spot up shooters because they are so focused on defending the paint. Coby White was his main defender but got into foul trouble early, forcing Caruso to defend him more. But Caruso needs to defend Jimmy Butler so that opens up things for Robinson. It's been tough for shooting guards against he Bulls because of Caruso but Caruso always guards the best player, which in this case is Butler, who he defended most last game. I expect White to defend Robinson even more this time around baring any foul trouble from him. Robinson also defends Caruso the most last game, which gives him a lot of weak side rebound opportunities, hence his 11 rebound chances last game. He's averaging 8.4 rebound chances per game without Herro this season including 10.7 in the last four games. With 35+ minutes in four straight games, expect more heavy usage for Robinson tonight.
Jayson Tatum (BOS) Over 26.5 Pts (-125 BETMGM)
Tatum let us down two games ago, settling for bad shots even though he was very successful when taking two-point field goal attempts. Most of his attempts this season are pullups and attempts inside 10 feet. That is 83% of his shots. Since the start of November, the Hornets have really struggled defending pullups, allowing the 2nd most field goals made at a ridiculous 49%, which is also the highest in the league. Butler had 32 points, Giannis has 16 on 10 field goal attempts in a blowout, and Randle had 21 points. All those guys more so like to get inside 10 feet, but Tatum is the better pullup shooter out of all those guys. He's still averaging 19.8 field goal attempts per game in his last five and project him to have around that type of usage tonight.
DeMar DeRozan (CHI) Under 21.5 Pts (-110 DK)
12 of his 23 points came in the fourth quarter hitting many tough shots. He made 5 of 8 field goals that considered tight coverage, which includes going 4 of 5 on those shots in the 4th quarter. 63% on tight coverage is tough even for the best scorers in the league to replicate. On the season he shooting 41% on tightly covered attempts, including 31% when greater than 10 feet. Only 17% of his field goal attempts were inside 10 feet last game. That number is 34% for the season. We know he can draw fouls and the Heat got sloppy on defense allowing him to get to the line in the second half. But on the season they are allowing the 5th lowest opponent free throw rate, while still being 9th lowest in the last 6 games without Tyler Herro. Highsmith has been a terrific defender and is very underrated. He has been locking up many scorers. Looking at his last three of four games, he's been the primary defender on LaMelo Ball, Trae Young, Spencer Dinwiddie, and of course DeMar DeRozan. He's forced them to shoot a combined 3 of 15 from the field, including DeRozan going 0 for 3. I'm expecting more Highwood on DeRozan tonight again. If DeRozan continues to hit tough shots then he earned it because the defense has been tough on him. We know he loves his mid range shot and in the last 6 games without Herro, the Heat defense is allowing the the fewest field goals made at 28% on pullups. A big part of that is Highwood going into the starting lineup along with Jaime Jaquez playing closing minutes with solid defense.