Loving the NHL stats in Explore and Predict. Models are looking really good really early for NHL, this is bound to be a fun season. Today I mostly want to look for some Team Props since it's the season opener for most teams. Will continue testing the models and start posting that content in the near future if I like where things are.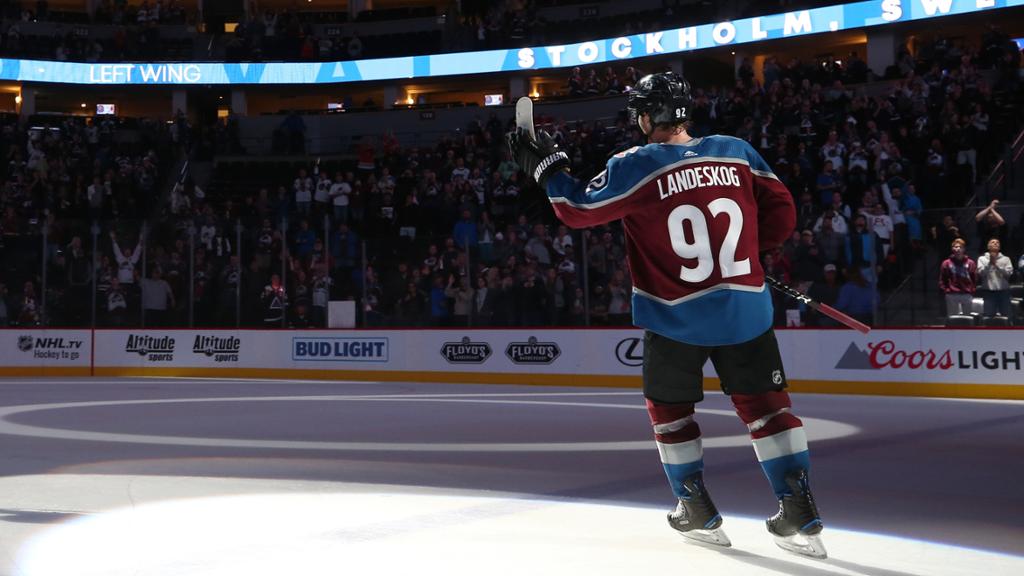 We've got five games on the docket for tonight. ALL STATS BELOW CONTAIN DATA THAT ONLY PERTAINS TO EVEN STRENGTH GOALS.
Montreal @ Toronto
NY Rangers @ Washington
Chicago @ Colorado
Winnipeg @ Anaheim
Vancouver @ Edmonton
Last year, each team played 56 regular season games:
NEW EDIT: Average Powerplay + shorthanded goals per game for last season:
Out of those 56 games, here are the count of games where each individual team scored ONE or more ES Goals: (51+ is over a 90% rate)
Games with TWO or more ES Goals (42+ is 75% rate):
Games with THREE or more ES goals (28+ is 50% rate):
Now, to compare, let's look at how many times tonight's teams allowed their opponents to score one, two, and 3+ goals out of last year's 56 game season. 
Games with 1+ Opponent ES Goals
Games with 2+ Opponent ES Goals
Games with 3+ Opponent ES Goals
My Team Goal conclusions:
ANA v WIN -Anaheim allowed more 2+ and 3+ Even Strength goal games than any other team on this list last season. 71% of games they allowed 2 or more, 52% of games they allowed 3+. On the scoring end, the Ducks only had 17 games where they scored 3 or more goals.
Anaheim faces Winnipeg who had 27 games last season with 3+ goals, just shy of 50%, and only allowed 3+ goals in 17 games. I really like ANA Team Total Goals (Excl. OT) Under 2.5❌ (-145) and for my Third LIIC PICK of the week I am selecting Winnipeg Jets Team Total Goals (full game, so including OT if applicable) Over 2.5 (-175). The line that excludes overtime is -150 which I still like a whole lot. 
CHI v COL- Hesitant to make many calls on this game with Mackinnon out due to Covid. But. Chicago allowed the 2nd most 2+ goal games and tied 2nd most 3+ goal games out of the teams on this list. Cale Makar, Landeskog, Kadri...these guys can score goals. Avalanche Over 3.5 goals is possible, with odds at -110, but I'm preferring something like COL Over 2.5 (Excl. OT) 🔒 at (-245) as a safer pick to toss into a parlay. Colorado only allowed fourteen 3+ ES goal games (25%) last season with Chicago only earning 20 themselves. CHI Under 2.5 Excl. OT (-125) seems like a solid option to me. 
EDM v VAN- Vancouver allowed 3+ ES goals in half of their games last season and EDM scored 3+ ES in nearly half of them. Keeping this one brief and opting for EDM Over 2.5 (-300). Over 3.5 at (-120) is probably a solid choice as well when factoring in PP goals. 
MON v TOR- Not touching team props in this game, but I like Montreal +1.5 🔒
NYR v WAS- Washington scored 3+ ES goals in nearly half their games, and even though NYR only allowed 19 games of 3+ opponent goals, I like Washington's chances. My model has the biggest difference for WAS odds (relative to implied odds) which makes me thing their lines may be undervalued in Vegas right now. Caps Over 2.5 Team Goals (Excl. OT) 🔒 at (-185) is where I'm leaning. 
BOL!