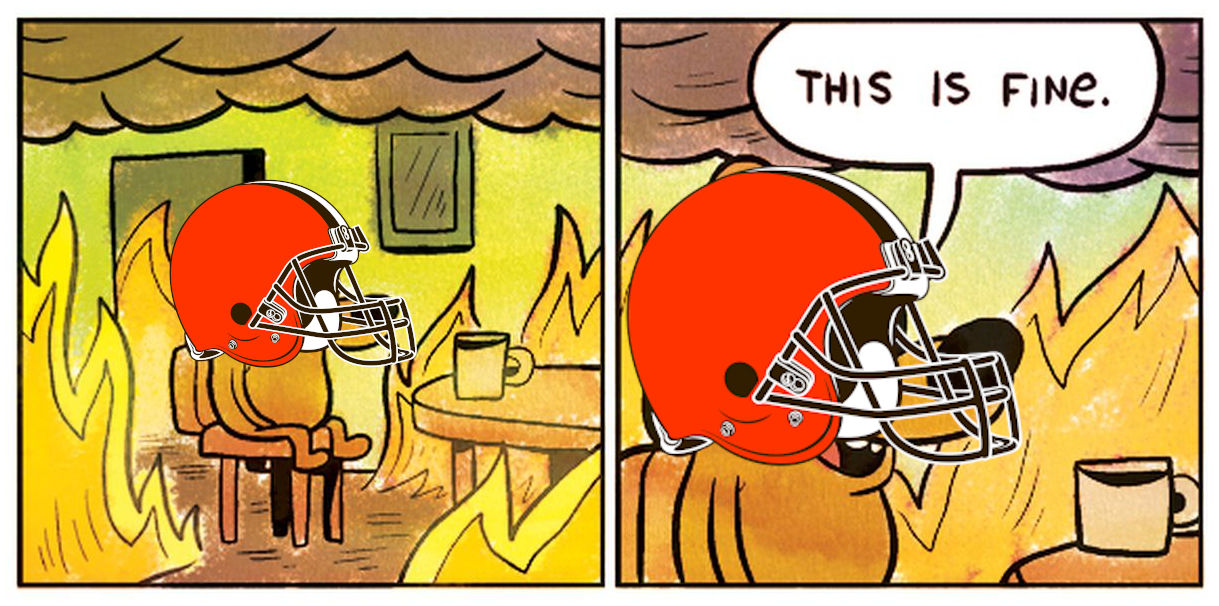 As the Browns reel from back-to-back losses against top contenders, Cleveland suffers with their offensive identity and defensive capability.
---
In my preseason "Finding a Fandom" article, I mentioned how I've learned more about the minutiae of American football, despite hardly watching any regular season games. While helmet catches, Derrick Henry stiff arms, and linebacker "hit sticks" will always garner the most attention, I've been much more interested in how a great offensive line can add three wins a season or how defensive schemes will concede five-yard gains on third-and-long to mitigate the risk of longer passes.
By happenstance, the stats led me to a team in the throes of a legitimate struggle with these two fundamental aspects.
Oh… Line
As I have mentioned in past posts, Browns LT Jedrick Wills has played through a Week 1 ankle injury but was absent against both Los Angeles and Arizona. Thankfully, the Browns had versatile swing tackle Chris Hubbard, rookie James Hudson, and two-time pro bowler Jack Conklin at tackle.
Until Chris Hubbard suffered a season-ending triceps injury.
And until Conklin suffered a knee injury that kept him out of Sunday's game.
As a result, it was up to the rookie and second-year pro Blake Hance to protect an already injured Baker Mayfield. It did not go well.
Arizona joins Chicago as the only teams with multiple five sack games in the 2021 season. Coincidentally, both teams recorded one such game against the Browns.
Both Jordan Hicks and Markus Golden recorded two sacks while J. J. Watt notched his first sack as a Cardinal. Between the trio, they had 15 combined tackles, two forced fumbles, and six quarterback hits.
Oh, Joe
Let's take a minute to talk about Joe Woods.
Woods has been coaching defensive personnel since before I was born. Starting as a defensive backs coordinator for the Muskingum University Fighting Muskies in 1992, Woods has had an NFL position since 2004. He earned his first defensive coordinator role in 2017 with the Denver Broncos and had decent success in the Centennial State.
Under Woods in 2017 and 2018, the Broncos had a top 10 defense, allowing the eighth fewest yards per game over the two seasons.
Sometimes this Cleveland defense looks amazing. Even if it was against a rookie quarterback, their performance against Chicago was literally historic. Then, Cleveland's defense led them to victory against Minnesota when the offense couldn't seize any momentum.
However, there's some communication or leadership lapse occurring, and it always pops up specifically on third-down.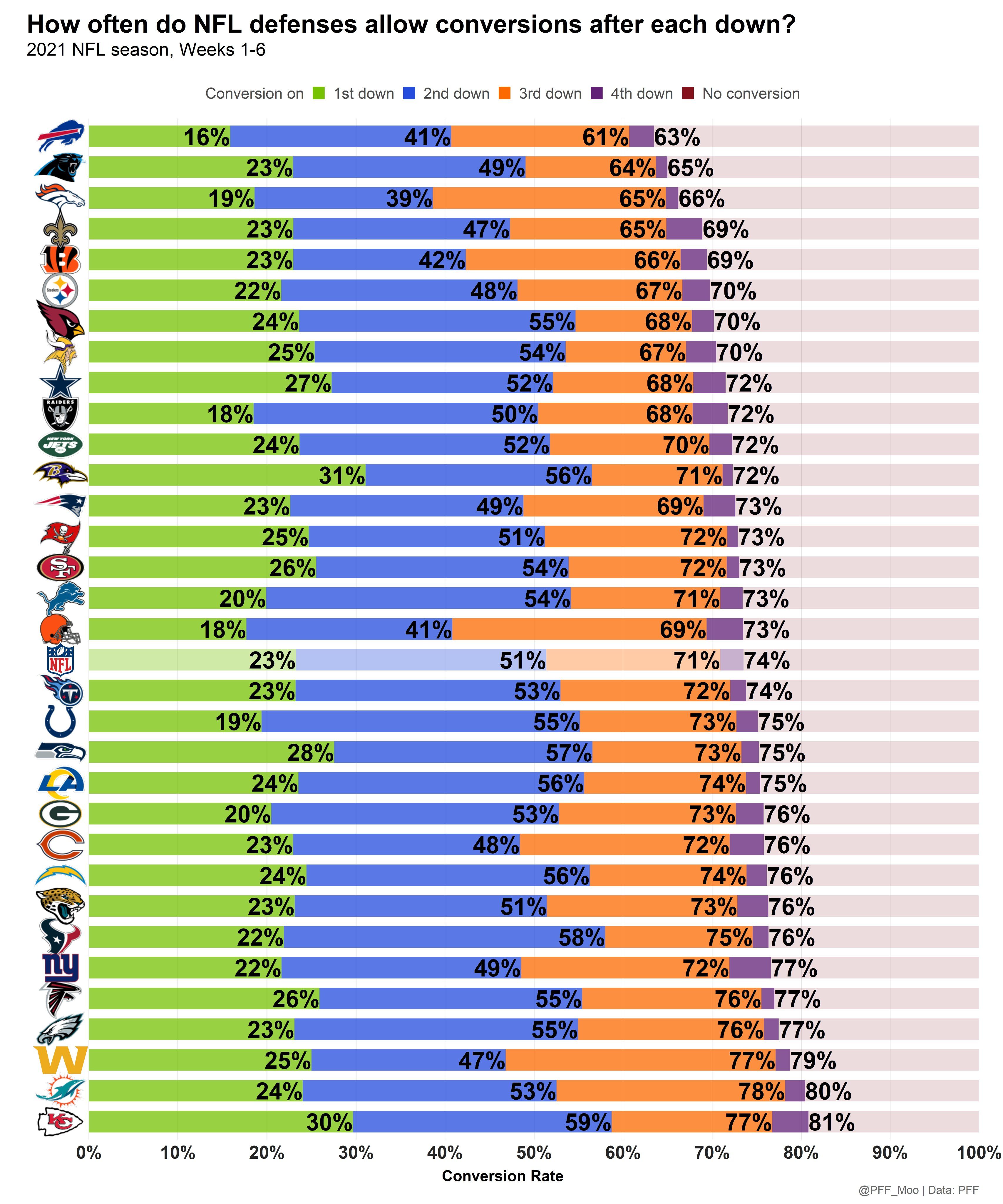 Based on this graph sourced from PFF data scientist Timo Riske (@PFF_Moo), we see the Browns are the second-best team in allowing first down conversions on either first or second down. Only Denver, Buffalo, Cleveland, and Cincinnati hold opposing teams to under 45%.
However, Cleveland's opponents pass the yellow line 28% of the time on third down, the second-worst rate in the league behind Washington.
I write for a living, yet I cannot find the words to accurately explain how deflating it is to watch multiple 3rd and 23 conversions in a game that "your" team is trying to claw their way back into. There were the two blown coverages last week, but, this week, it happened against arguably the best receiver in the NFL.
DeAndre Hopkins ran a simple post to the back of the end zone on an Arizona 2nd and Goal, and the defensive back and safety dropped him.
Over the past five seasons, only Julio Jones has more receiving yards than Hopkins. In the same timeframe, Hopkins has the fifth most touchdowns. All respect to the football ability of Deshaun Watson, Kyler Murray, and the four receivers ahead of him, but could you imagine how many touchdowns an Aaron Rodgers-DeAndre Hopkins connections could muster? The dude can ball.
And they forgot about him.
Oh No
I assumed the role of a "regular" fan in this game. No feverish note-taking. No tab hopping to compare stats. Just a plate of buffalo wings on the couch as I watched the Browns on a Sunday afternoon.
It reminded me just how rough that can be. In the past 10 years, I can only remember two instances where I was just gutted watching sports from a fan perspective: the 2017 ALCS and the 2020 Sakhir Grand Prix. But three's company, right?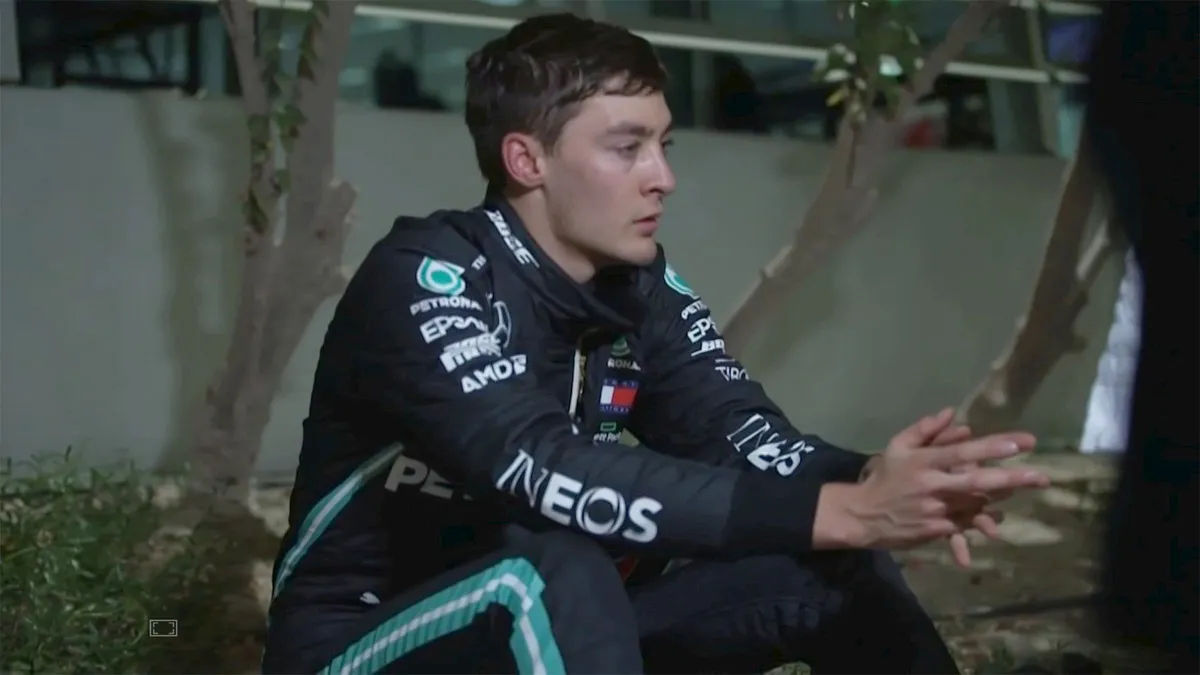 A loss is easy enough to handle. It's the injuries that add to the back-to-back loss dejection. Nick Chubb has already been ruled out for Thursday's game and Kareem Hunt was placed on the IR on Tuesday. Odell Beckham Jr. was the one fun part of watching the Giants in the mid-2010s, so I'll always have a soft spot for the diva wide receiver. His shoulder is injured, and he's questionable for Thursday night. Jeremiah Owusu-Koramoah has been the defense's standout star and my #1 choice of potential jersey purchase. An ankle injury sees him on the IR after Week 6. Baker Mayfield was sacked, and I thought that was his season. Who knows what pain killers or adrenaline boost they gave him in that blue tent that allowed him to continue playing. His season is now in question as his labrum is, in fact, fully torn. *He has been officially ruled out of Thursday's game.
The players and identity in which I found myself so quickly and deeply immersed are falling at a staggering rate.
I've already committed to this team, beyond just these weekly posts. I've defended Mayfield in group chats, advocated Myles Garrett as a to-be-DPOY, and claimed Stefanski will be considered a great NFL coach in three seasons' time. I'm a Browns fan now, for better or for worse, and I'm glad to commiserate for many future Sundays with the Dawg Pound.
Oh, More Charts!
Unsurprisingly, teams rarely win when they allow 37 or more points in a single game. The Browns have lost back-to-back games as a result and moved their shootout-game record to 2-11 in the past five years.
Who Dat, though. The Saints are the only team to be even close to .500, well north of the aggregated .080-win percentage (22-259).
Despite fumbling the ball four total times, Kyler Murray had a remarkably efficient game and proved again he can lead a deadly offense. Murray had four total passing touchdowns with under 250 total passing yards, joining a litany of players with such a stat line, such as Matt Moore and Trevor Siemian.
Also, hey look, there's Aaron Rodgers again.
Finally, Arizona RB James Conner is next to impossible to tackle. While the 71 rushing yards and 4.4 YPA may seem none-too-special, Conner could have easily had 40 fewer yards, but consistently slipped every tackle or simply piggy-backed multiple Browns to gain two or three extra yards a carry.
Brief Final Thoughts
I already covered many of the major injuries earlier, but Cleveland named 20 total players on Monday's injury report. The only respite Cleveland may have is the extended rest following Thursday's game. If the Browns can somehow eke a win by limiting Teddy Bridgewater and the Denver offense, then there may just be light at the end of the early season tunnel. If not, well, Cleveland has been to a deeper circle of hell before.