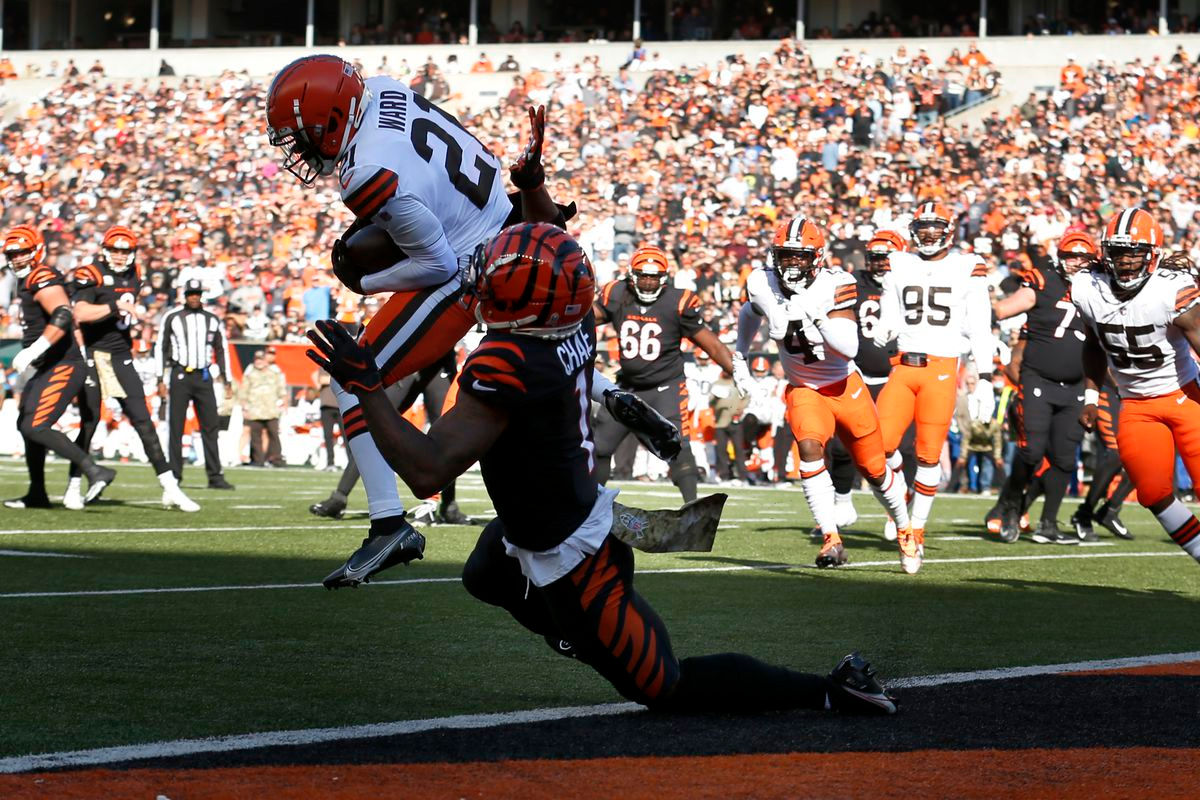 In a week at the center of a drama-laden player feud, Cleveland's desperation to keep playoffs hopes alive fueled a stunner in Cincinnati.
---
There's something about wide receivers separating them from everyone else. Maybe it's the promise of a one-handed, sideline catch or a game-winning Hail Mary or a long gain on a fade route where you can only marvel at the athleticism of these players.
Off the field, the bravado of the "diva" wide receiver has surrounded the exact players that can most often make these unbelievable plays. Terrell Owens, Michael Irvin, and Randy Moss are the O.G. WR divas, but also are some of the best to ever play the position. In the 2010s, many more have received this unfavorable title, including Antonio Brown and Odell Beckham Jr.
To be perfectly transparent, I believe the league needs a few such receivers. Some of the most iconic and disrespectful moments in NFL history have come after a receiver made a huge play, like Moss mooning Lambeau. Have your time to shine, you just beat another freak athlete to make a play that will live on highlight reels forever.
Some off-the-field kerfuffle and legal issues arise around these players, and that's where these players become less palatable. Given their visibility, these garner more attention than if a second-string safety did the same thing.
These players epitomize what is both great and unsavory about the NFL. Irvin, Moss, and Brown made plays that the Madden games would consider impossible. But they also represent the internal and external controversies that paint every mid-week NFL report.
The Cleveland Browns officially released Odell Beckham Jr. after last week's developments. As Beckham looks for a team to claim him off waivers, he has clarified that, if picked up by a non-contender, there will be "issues". Most fans don't want him on their team.
Football fans will simply never fully accept a "diva" wide receiver, and that's probably how it should be.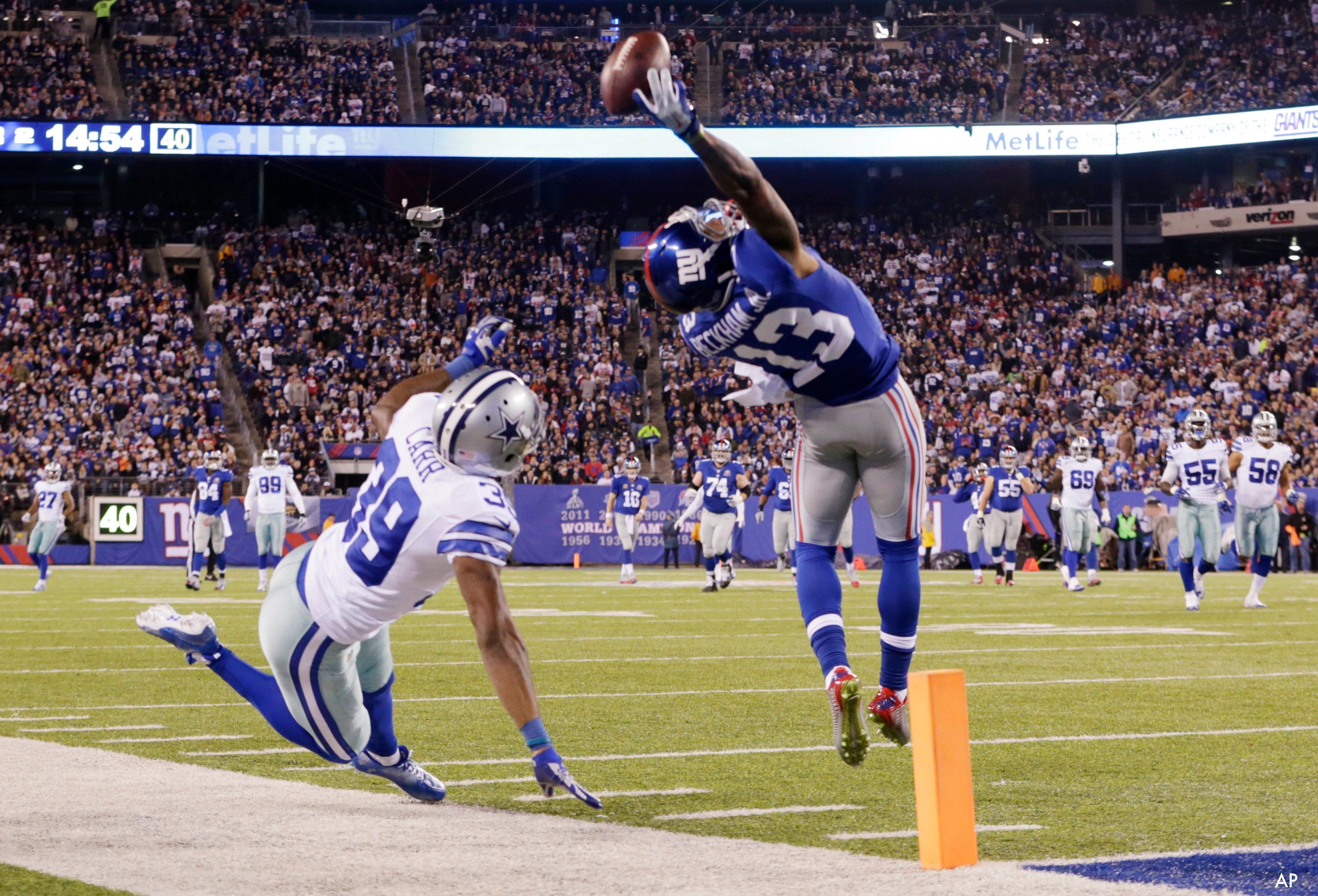 Now, let's focus on the Bengals game as every Browns player and fan was hoping to do.
Stuck in the AFC North's cellar at 4-4, Cleveland entered Cincinnati for the first "Battle for Ohio" this year, an especially spicy installment since both franchises look competent simultaneously for the first time in decades.
A win inches Cleveland toward the division lead, being tied with or just one win behind the Ravens. A win silences the doubt in the last week. A win and the Browns prove they will fight tooth and nail in what has already been a difficult season.
No one could have expected what came next, accomplishing something not seen in 54 years.
Part I: The Interception
In last week's article, I mentioned how Cleveland had the second lowest turnover total in the league and that the defense needed to make plays in extended drives to prevent some points.
During the Bengals' first drive, everything looked more of the same. As Cleveland had a pivotal third down stop reversed after a neutral zone infraction, the Cleveland faithful prepared for a touchdown that should not have been. Instead, Denzel Ward happened.
Covering star rookie Ja'Marr Chase, Ward intercepted the ball at the goal line and returned it 99 yards for a Cleveland touchdown. Despite it being a road game, the Dawg Pound traveled, and Paul Brown Stadium roared, appropriately and ironically.
Ward lead the fearsome secondary along with Greg Newsome II, Troy Hill, and John Johnson. After being pinned as one of the team's weakest aspects, DC Joe Woods preached "ATB" to this core - attack the ball. They followed the instruction to perfection, accounting for 17 total tackles, two sacks, and two interceptions.
Part II: The Run
I also spoke of the Browns' offensive identity in last week's article. To dictate a game to their full ability, Cleveland must establish the run early and continually wear out defenses with the most talented backfield in the league.
Despite only 46 total offensive plays, HC Stefanski returned to the even balance of 23 rush attempts and 23 pass plays (including two sacks). Fascinating trend here as well: Cleveland has not recorded a single game with 100-150 rush yards. In games with over 150 rush yards, they are 5-2. Under 100? Winless at 0-2.
Naturally, Nick Chubb led the ground game with two touchdowns and 137 yards, marking the third time this year he has rushed for 100 yards and the first time since returning from injury.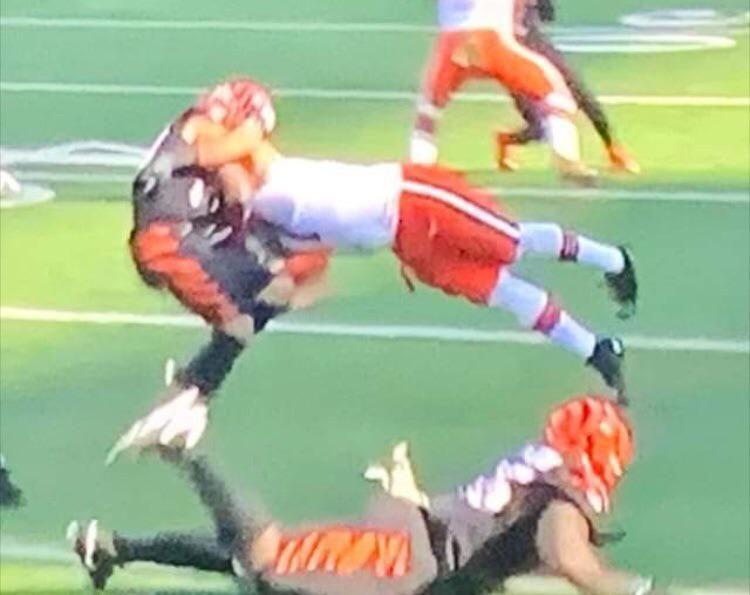 After getting this monster block from OL Wyatt Teller, Chubb achieved half his yards on a single run, a 70-yard sprint in the third quarter that put Cleveland up 21. On Tuesday, Wyatt Teller received a four-year contract extension.
Part III: The Reception
OBJ out, DPJ in.
Now assuming the role of the Browns' go-to deep threat, Donovan Peoples-Jones sealed the 60-yard touchdown Hat Trick. On Cleveland's second drive, Mayfield connected with Peoples-Jones on the very first play for a 60-yard bomb.
It is the first time since 1967 that a team has had a passing, rushing, and defensive touchdown for over 60 yards in a single game. They are the fourth team to do so, joining 1966 Washington, 1966 Kansas City, and 1967 San Diego.
Peoples-Jones had another crucial 26-yard reception late in the fourth quarter during Cleveland's game-clinching drive. With these two long catches, DPJ had the third highest yards per reception of any wide receiver in any game this year (two reception minimum).
Cincinnati's Struggles
While Cleveland had a stellar game, Cincinnati faces an identity crisis after back-to-back losses. While the loss to the Jets had all the indications of a classic "trap game", Cincinnati's 25-point loss marks the only time they have lost by more than a field goal this season.
For the first time in 2021-2022, Joe Burrow had no passing touchdowns, ending his two-touchdown-per-game streak at eight. Burrow was also sacked five times for the first time since the Week 2 loss to Chicago.
As of now, Ja'Marr Chase is the odds-on favorite to win Offensive Rookie of the Year, but the receiver has stalled in the last two games. In the Jets and Browns games, he recorded less than 50 yards, the only times in his brief career he has failed to surpass the mark. Additionally, he caught under 50% of his targets in both games, ending a combined 9 for 22. In the previous three weeks, he achieved 18 for 26 total and over 150 yards on average.
Final Thoughts
For the first time this season, Cleveland looked complete on both sides of the ball. For the fifth time this year, the Browns held opponents to under 20 points and scored over 35 points for only the second time. With a healthy secondary and a defensive line led by DPOY-favorite Myles Garrett, Woods' "ATB" philosophy may produce more of the essential playmaking needed to make a second half run. Mayfield had his best "eye-test" game since Week 1, hitting receivers on time and orchestrating the offense to the beat of the run game.
Each week continues to be vital for playoff hopes as Cleveland heads to face a surging New England squad that has won three straight. Given there are currently 11 teams over .500 in the AFC, this trip to Foxborough may just decide a vital tiebreaker come January.