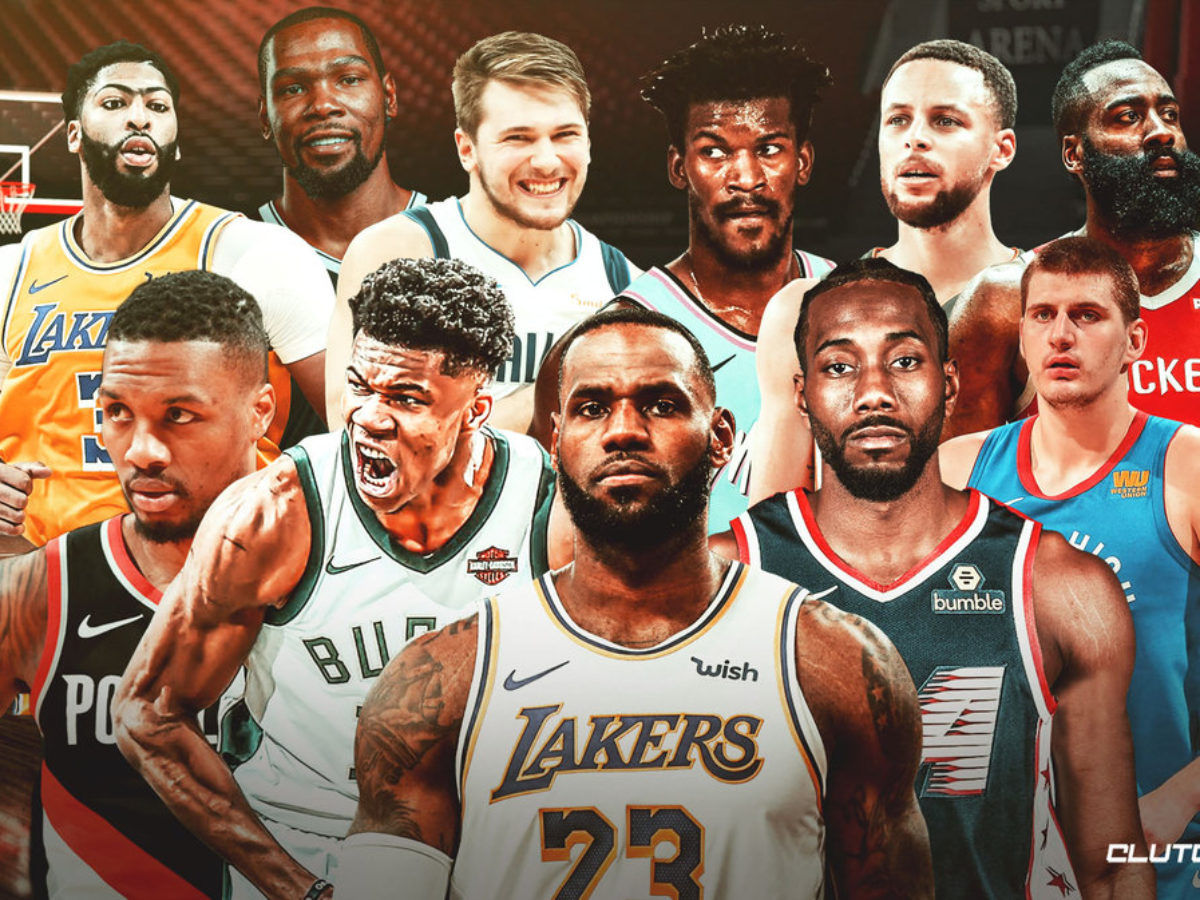 As the 2021-22 NBA season concludes its first month of action, it's time to bring back "Effective Points Created" analysis.
---
If you signed up for Pine after last year's NBA finals, you might not know what the "effective Points Created", or ePC, statistic is. Basically, it was the statistic I created as a response to PER and Game Score to make something more intuitive for the casual NBA fan.
If you want to read more on my reasoning for how I calculate the statistic, I highly suggest checking out the original article here: https://pine-sports.com/post/1187/epc-creating-a-new-advanced-statistic-and-i-need-some-help/. Altogether, ePC accounts for 10 core player statistics balanced against league averages for that season. The ePC stat then calculates nine values based on a player's points, effective FG%, free throws made, FT%, offensive rebounds, defensive rebounds, assists, steals, blocks, turnovers, and personal fouls. All team averages are league averages, not that player's team average. The calculations are:

From those nine calculations, we add them together to get a single number and here's the rough guideline of what that number means:
Below 10 - Garbage Time
10-20 - Second Squad
20-30 - Starter/Sixth Man
30-40 - Top Three Option
40-50 - All-Star
50-60 - Superstar
60+ - MVP
The Top 5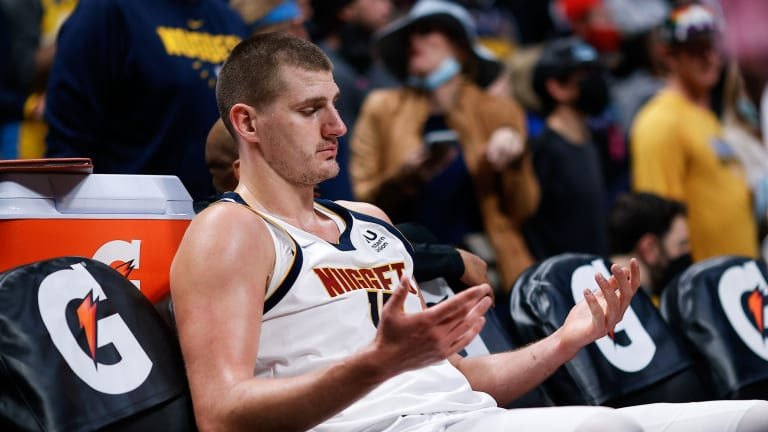 Nikola Jokic - 62.24
Giannis Antetokuonmpo - 59.58
Stephen Curry - 56.94
Kevin Durant - 54.84
Jimmy Butler - 54.70
After receiving his first MVP last season, Jokic remains on the top of the ePC leaderboards through one month and is the only player with over 60 ePC. He's aided largely by grabbing over 13 rebounds per game, where he trails only Rudy Gobert for the league's rebounding lead. He also notches an unreal 64.4% eFG.
Giannis returns to MVP form as well, despite the Bucks lackluster start to the season. He notches 12 RPG and is averaging career-highs in assists and free throws made. With the Bucks winners of their last four, Giannis may make a case for this third MVP award in four years.
However, he will face tough competition with the team leaders for the number one seeds in each conference: Steph Curry and Kevin Durant. Curry and Durant are in a neck-to-neck duel for the scorer's title as the only players above 28 PPG. Unsurprisingly, both are accomplishing this mark at absurd efficiency, where Durant edges Curry in eFG% at 62.1%, but Curry wins in FT% at a ridiculous 96.2%. Given the Warriors and Nets seem like locks for 1-3 seeds in their conferences, they would probably be your betting favorites.
Jimmy Butler is the surprise of the top 5. Butler's complete package of 25/5/5 on 55% eFG and 85% FT means he is one of only six players above 50 and is over four ePC clear of Anthony Davis at #6. His ability to avoid fouls and turnovers is invaluable to his placement on the ePC leaderboards. He has the lowest subtractions of anyone in the top 25 at just -5.6. For reference, leader Nikola Jokic loses 9.47 points because of personal fouls and turnovers.
The Surprise
Ja Morant – 49.36 (#7, 2021 - #52)
As the current favorite to win the NBA's Most Improved Player, Ja Morant has shown that he deserves it. In his third year, Morant has passed the 20 PPG mark for the first time in his career, skipping steps all the way to his current average of 25.5 PPG. With this, he has career highs in FGA, eFG%, FT%, TRB, and steals with no detrimental impact on his turnovers per game or personal fouls. If it wasn't for Steph, Ja Morant would have a legitimate case for First Team All-NBA PG.
The Let Down
Nikola Vucevic - 34.69 (#48, 2021 - #22)
Thanks to the new talent of DeRozan, Ball, and Caruso, the Bulls have exceeded expectations as the legitimate surprise of the Eastern Conference. Unfortunately, Vucevic has struggled to begin the season. After reaching his first all-star game as an Orlando Magic, he became a Bull at the deadline and seemed to slide into a role after a few growing pains.
However, this season, he is only averaging 13.6 PPG, his lowest total since his sophomore season (his first full season as a starter). He currently posts a career-low in eFG% at just 43.3%. Vucevic has missed a few games because of COVID protocols and looks to return tonight against the Rockets. As the season progresses, he should increase his shooting accuracy and add some valuable spacing for Chicago.
The Drop
Russell Westbrook - 39.64 (#31, 2021 - #6)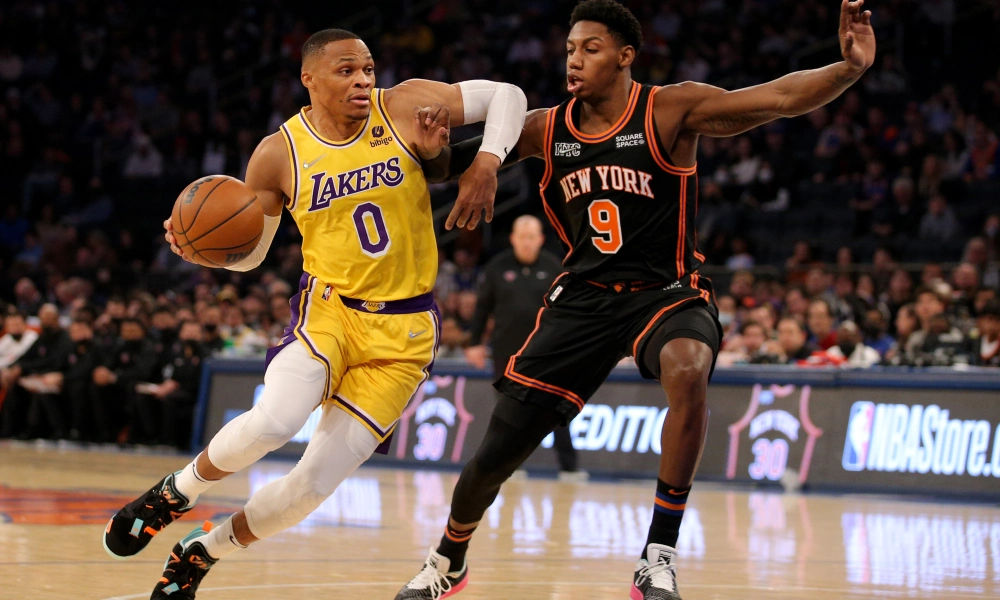 Oh boy, the Lakers. The NBA's most visible team has looked rough through the first month and Westbrook has received the ire of fans, both deservedly and undeservedly. We saw a similar slump from Westbrook when he joined the Wizards last year and then he and Bradley Beal led one of the best second half runs in 2021. Last night against the Knicks, he put in one of his amazing 30-point, triple-double outings in a loss.
However, Westbrook has the second-worst turnover mark in the league and is nearly 4% below league average eFG% - both expected parts of Westbrook's game.
I don't expect Russ to return to a Top 15 ePC spot this season on a team with LeBron and AD, but expect him to return to a more typical stat-filled sheet by the end of December.