Good evening and welcome back to The Dog Pound! In tonight's edition, we will take a look at our underdogs, the Golden State Warriors, in their game against the Milwaukee Bucks. More specifically, I'll discuss Stephen Curry and the player prop projections our AI had for him tonight.
This game was a long one for the Warriors. The Bucks proved themselves to be unstoppable within the first quarter. As it ended, the Bucks took the lead at 37 to 21. The second quarter proved no different as the Bucks game stayed the same, finishing the half at 77 to 38.   
One thing I need to ask, where are the Warriors I watched on Tuesday? Honestly, I predicted a decently even game after seeing the Warriors were missing Draymond Green and James Wiseman while the Bucks were missing George Hill and Jrue Holiday. Nonetheless, the Bucks proved me wrong–and fast.
 A couple of minutes after the start of the third quarter, I thought the Warriors were making a comeback. Sadly, our underdogs lost control right after they had it. After beginning with a 6-0 run at the start of the quarter, they ended at 34-20. But, the total score was 72-97, with the Bucks still in the lead.
While our underdogs finished the fourth quarter with 27 points and the Bucks with 21, they still lost the game at a total score of 99-118.
Let's look at our star player for the underdogs, Stephen Curry. ­­Curry ended the game at 12 points, eight rebounds, four assists, and two three-pointers made.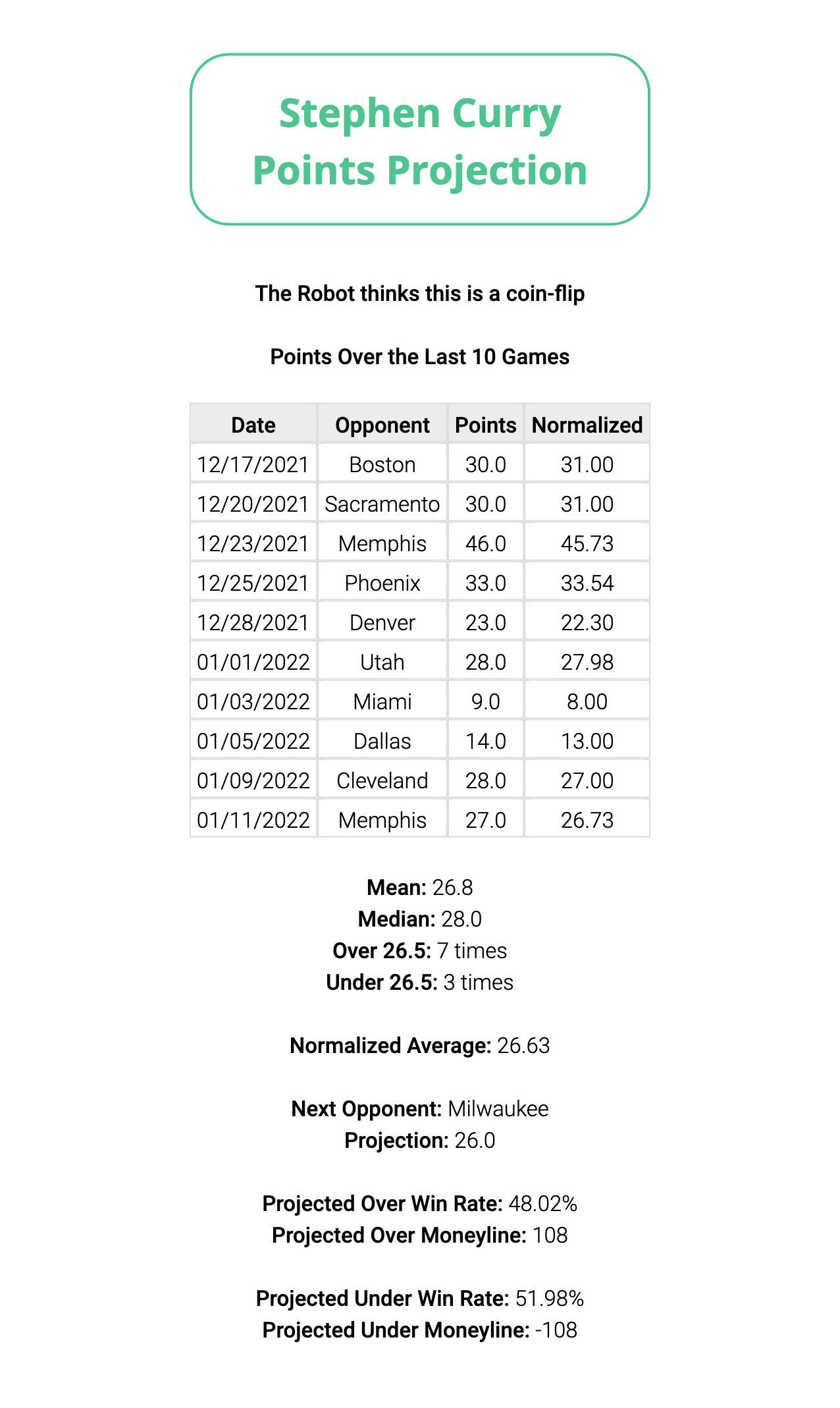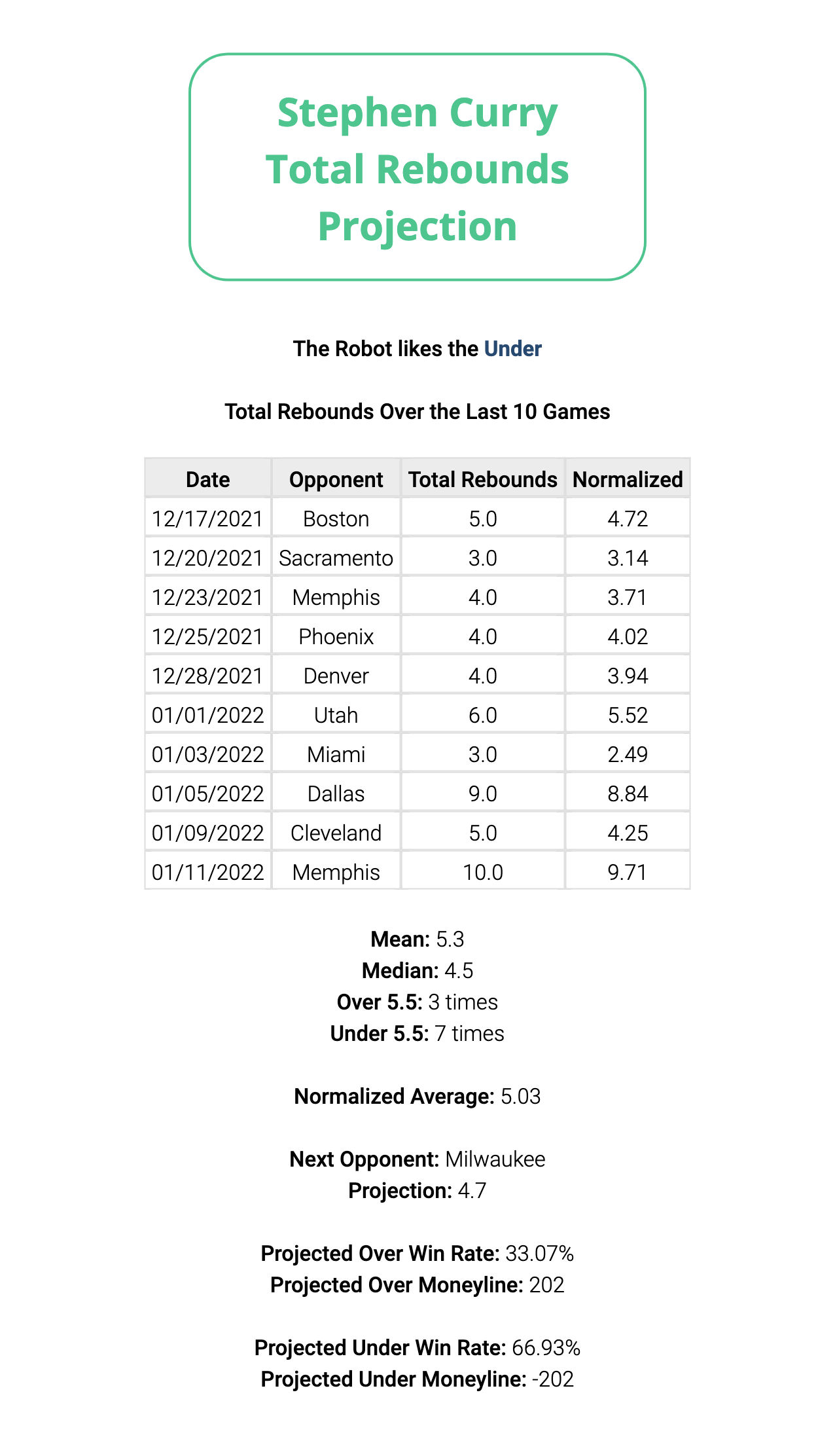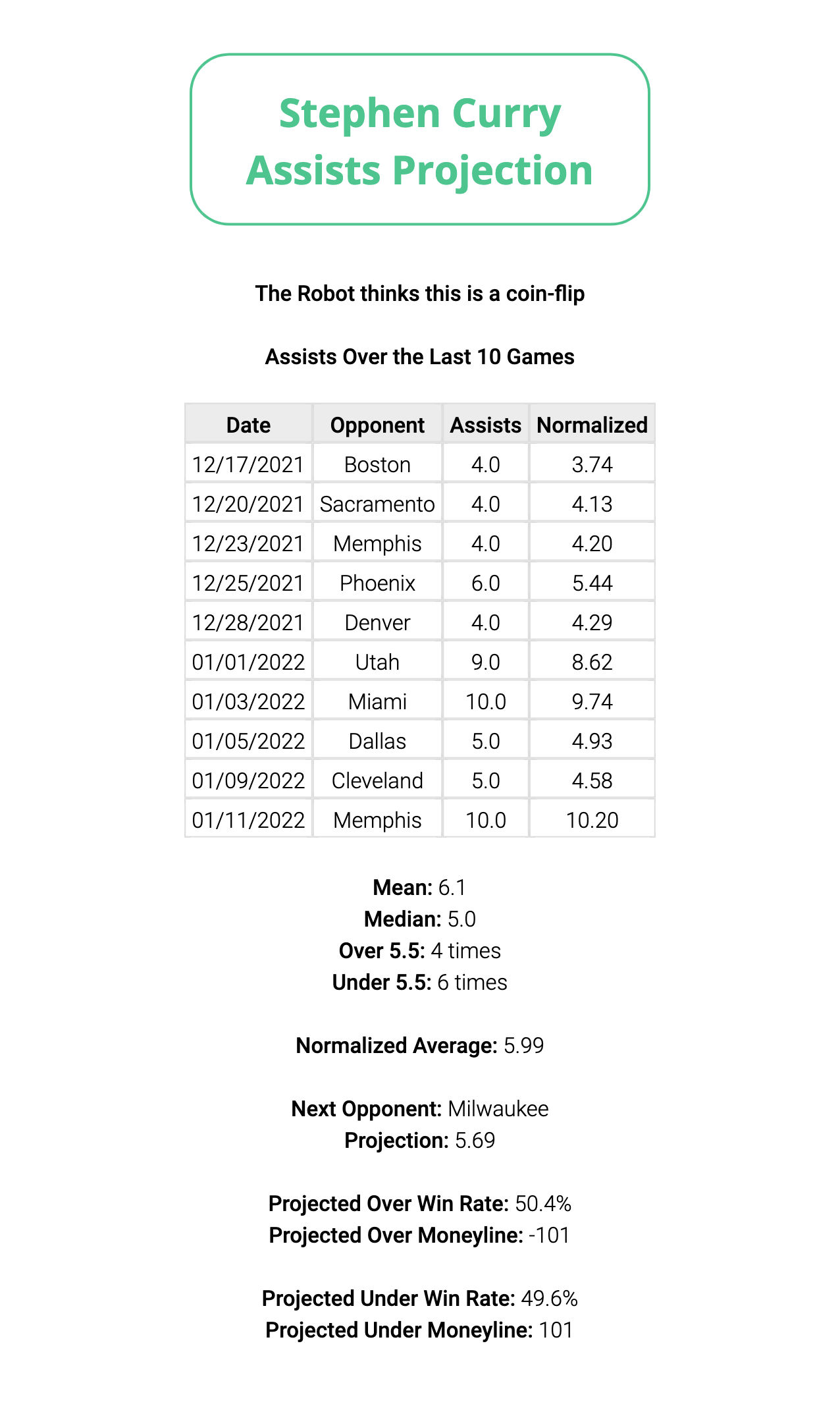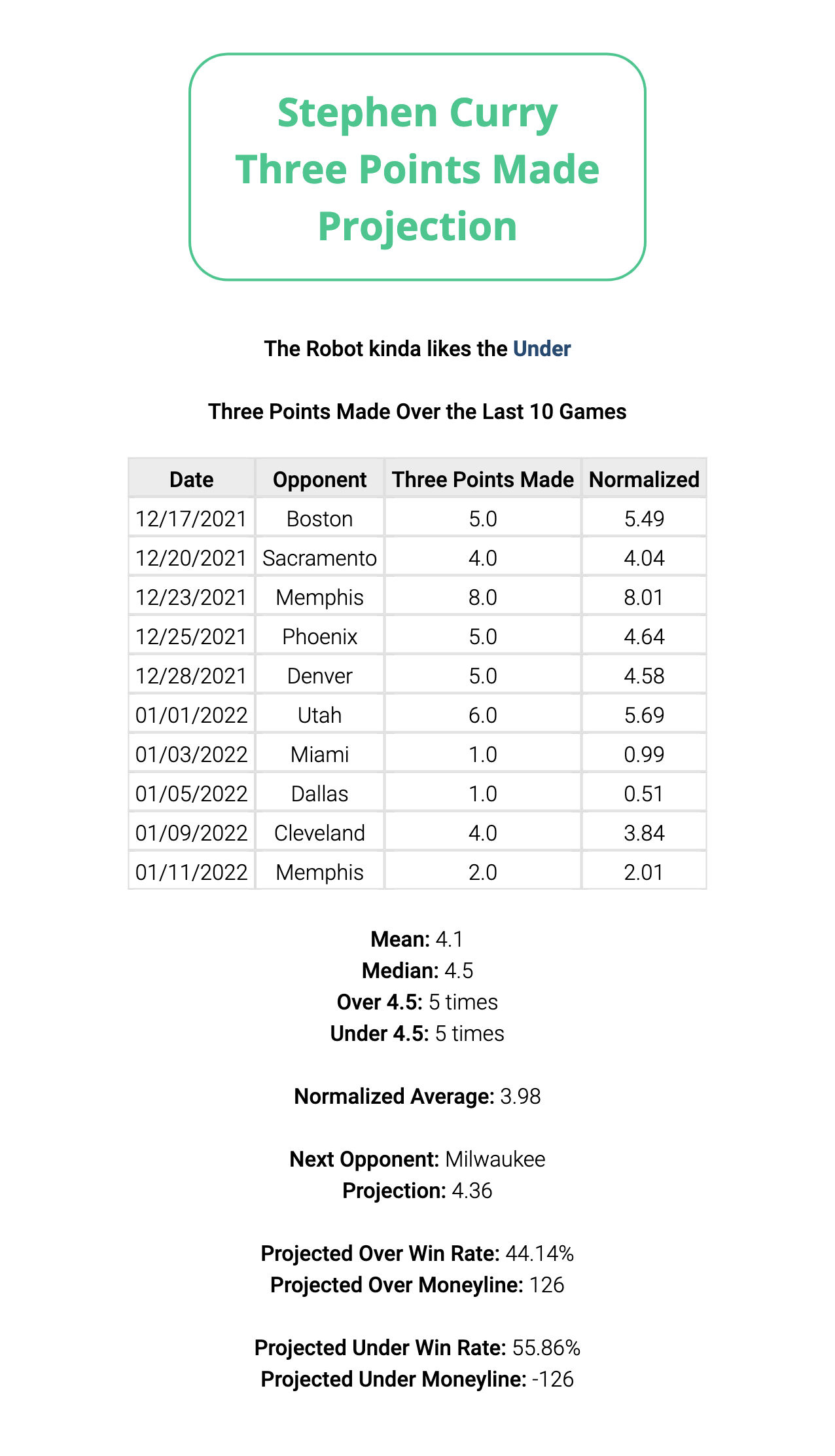 Our player prop projections had him with 26 points (favoring a coin-flip), four rebounds (favoring the under), five assists (leaning towards a coin-flip), and four three-pointers (our bot preferred the under). 
While it was a challenging game for the Warriors, I think they had an okay comeback in the end. No one could have predicted this kind of loss, defeat, or lack of baskets on Curry's effort. Maybe the absence of Draymond Green affected the warriors more than expected, as our AI cannot predict injuries. 
All in all, I'd say it was a decent game, even with a tough loss for the Warriors. But, after our underdogs played so well the past two games, it was bound to happen.
Anyway, thanks for coming to this edition of The Dog Pound! I hope to see you next Tuesday.