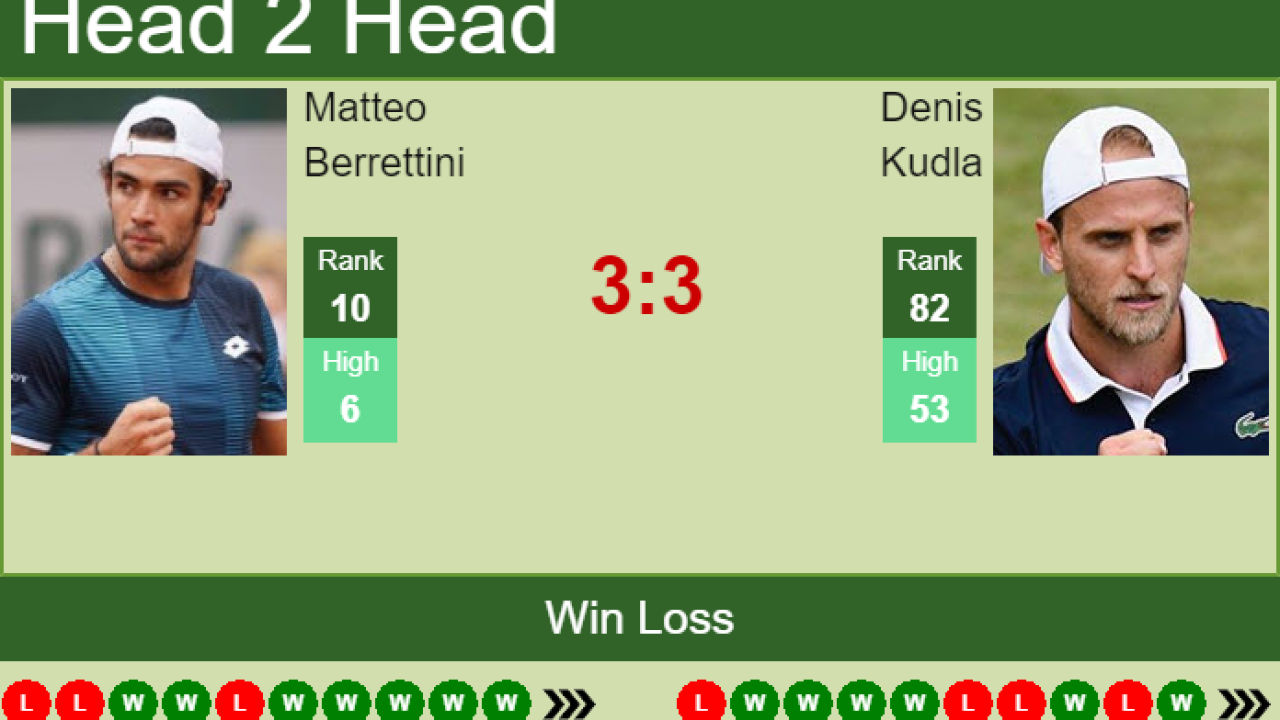 Pick 6: Matteo Berretini 2-0 (1.50 Bet365)
Matteo Berretini is one of the best grass players in the world and with Wimbledon being scraped off points he will look to get as further away in these Atp tournaments as possible. In my opinion be will win the whole thing here in London and I don't believe Kudla will be any obstacle for him today. He came back from injury but he still seems very strong finishing Evans 2-0 in the first round, while Kudla surprised with a win over Sonego. However, I think he won't be able to do the same against the other Italian. Berretini is levels above Sonego and Kudla hasnt been great in grass this year losing in straight sets against Bublik, Halys and Thompson. If these guys could use their serves to beat him 2-0, Berretini can undoubtably do so. They have played each other only once in grass where Berretini easily won in straight sets but that was in 2019. Anyhow I expect that to be repeated. Yes Kudla is dangerous in grass and had a very good year last season in this surface but the level of his opponents was nowhere near Berretini. As such I'm going with Berretini to win in straight sets.
---
Pine Sports and Thrive Fantasy have partnered! You can score access to FREE plays when you sign up using the promo code PINE or by clicking HERE.