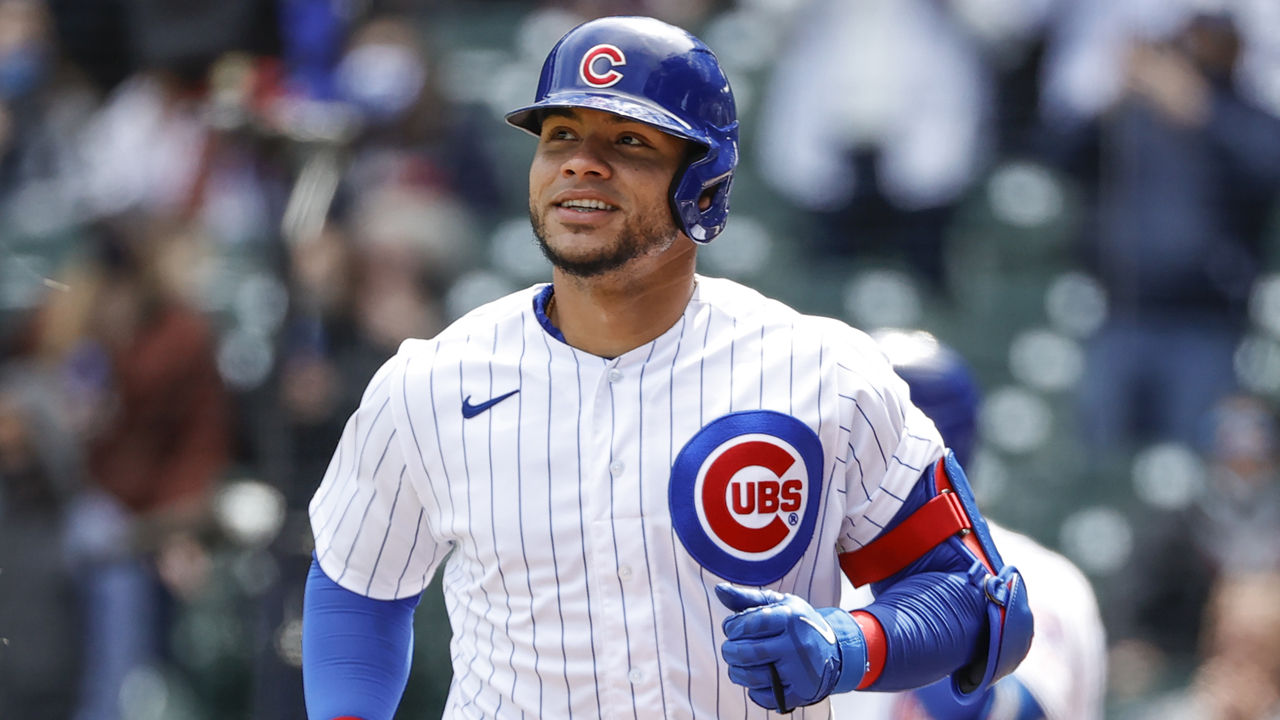 Hello and welcome back to another baseball edition of my best bets column. Last time out, we went two for three when Vlad Jr. failed to get a hit and Corbin Burnes had an all time performance against the St.Louis Cardinals. But as the world turns, so do the sports books with all new bets and opportunites. So lets fire up ThriveFantasy.com and get some locks cooking.
Cubs C Willson Contreras: Under .5 RBIs (90 Thrive Points)
WIIIILLSON. Unlike the 2000 Tom Hanks classic film, Contreras is living, breathing and providing a major spark to an otherwise bleak situation (aka the 2022 Chicago Cubs). Contreras leads all MLB catchers in OPS, is second in batting average, but is just outside the top ten in RBI's. This is because the Cubs offense is downright not scoring runs. They have scored two in the past three games and have non-factors up and down the lineup. Contreras only has RBI's in three of his past fifteen games. Even though they play the pitiful Pittsburgh Pirates, I'm fading the over here. Here's the bottom of the barrel in terms of runs scored. 
Twins DH Nelson Cruz: Under 1.5 Bases (85 Thrive Points)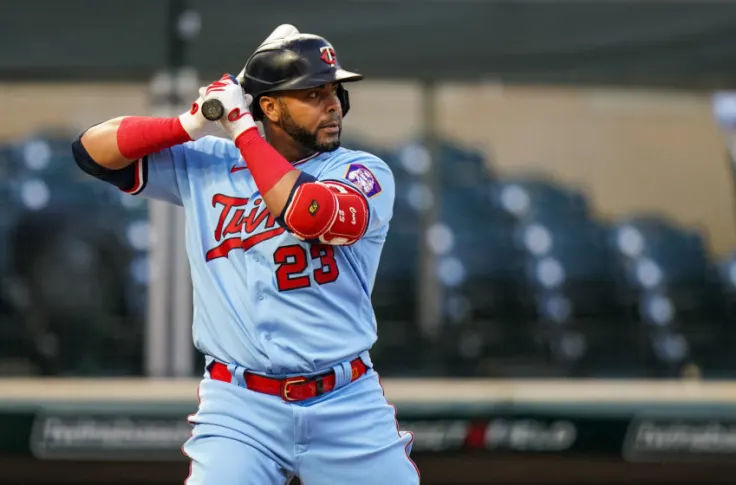 Oh brother another under, daring I know. Nelson Cruz was red hot for a nearly retired slugger but I think the dog days are catching up to him. He is six for 35 in his last ten starts and has struck out 13 times. Add to his cold streak, Cruz will be facing Baltimore stud Tyler Wells. Wells has an ERA under 3 when he pitches in Camden Yards and is averaging under 4 hits allowed in his past five starts. I think Cruz will be cruising to another hitless performance in Baltimore.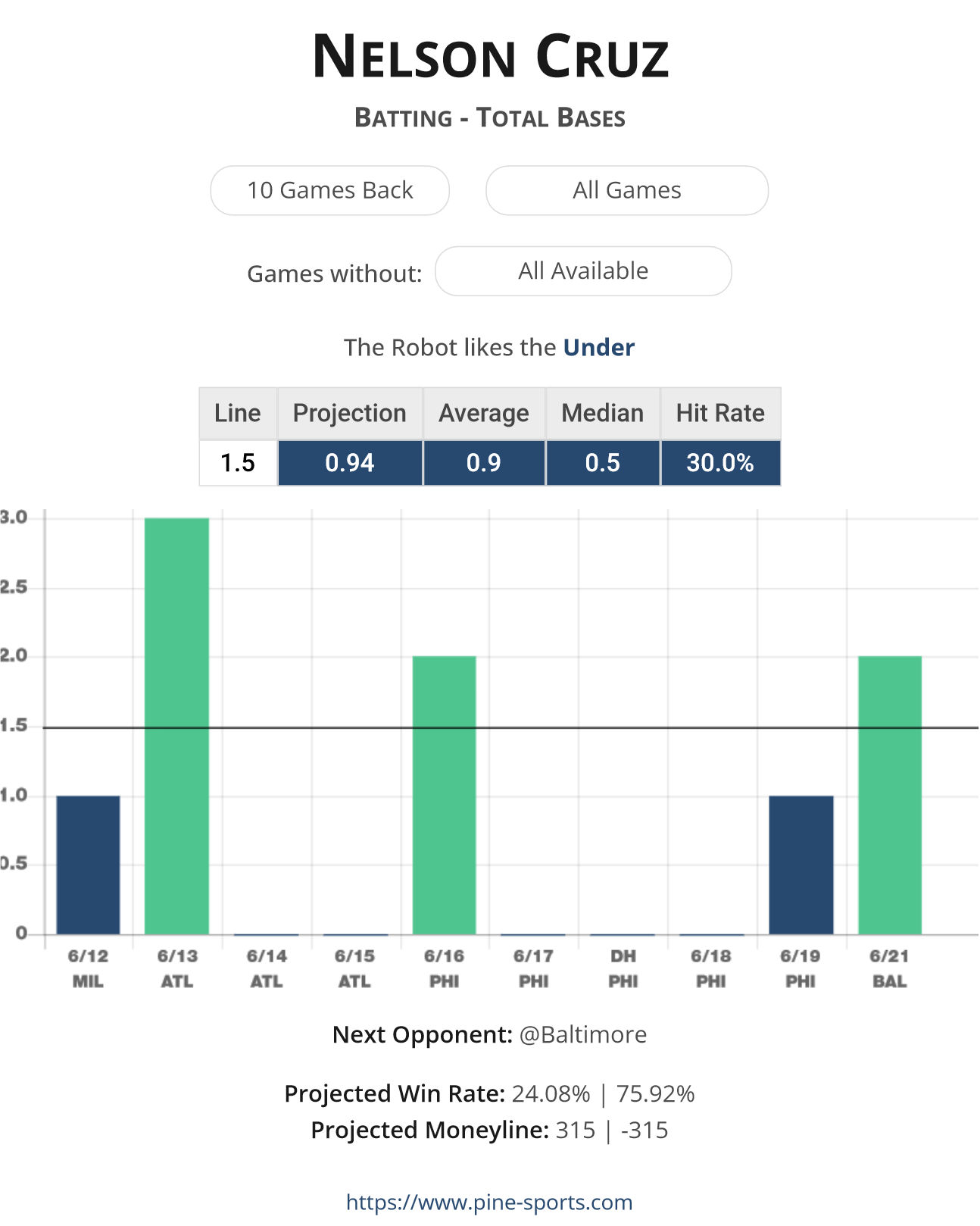 Orioles OF Cedric Mullins: Over .5 Hits (80 Thrive Points)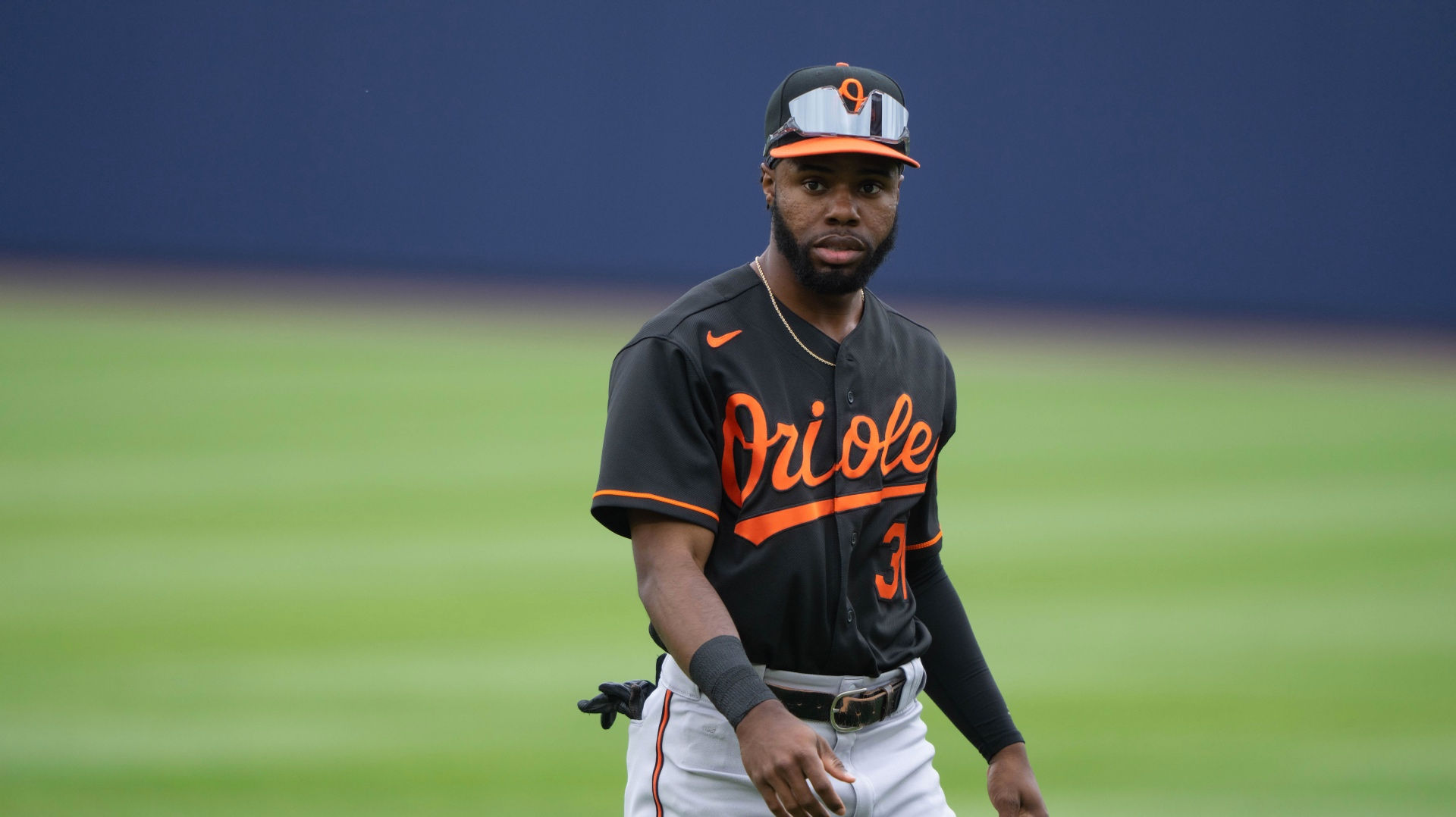 Finally an over! Look if you are Mullin(g) this pick, don't. Mullins has been one of the hottest hitters in baseball recently, so much so that this is our Robot pick of the day with a 77% chance of hitting.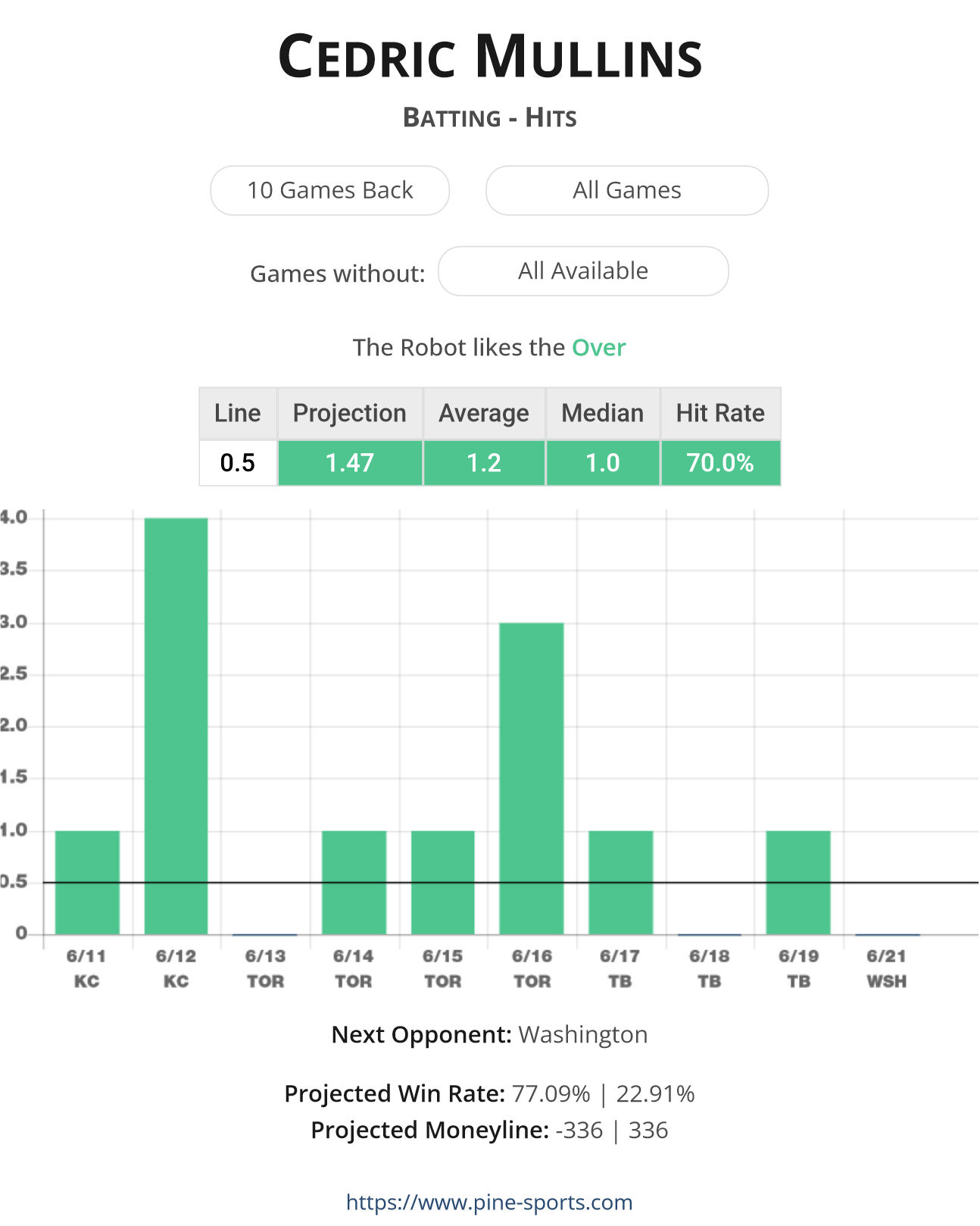 With hits in seven of his last ten games, it's a no brainer. He's got a near .300 batting average in the month of June, after starting the season with a .662 OPS. He also gets a easy as pie matchup against Patrick Corbin. Corbin has an unsightly 1.78 WHIP and has given up 50 hits in six starts away from D.C. With that, it's over season for Mullins.
---
Pine Sports and Thrive Fantasy have partnered! You can score access to FREE plays when you sign up using the promo code PINE or by clicking HERE.