Not a good day yestreday but that is normal in betting, bad days come. However loss 76 in 3rd set and leading 62 when rain delay comes is bad luck. But we continue. Overall reddit record is still good.
Today's pick –Ch.Harrison – Masur. Masur @ 1,76. Pinnacle 4/5
Event: Wimbledon qualies, England, 12,00CET
Today I will play 27years old Masur from Germany to beat 28yrs old Ch.Harrison from USA. I think that Masur is in better form and has very good game for grass. I saw live Masur at French Open and in Stuttgart and I liked how he plays. He has good returns and that is important for grass. In Ilkey he defeated eg Escobedo or Gojo and those are decent player. Now here he defeated Zeppieri and Zhi.Zhang when he did not lost serve to Zhang and 3 times to Zeppeiri.
Harrison did not play any grass tournaments before Wimbledon, he lost to Shelton and Wu in USA (beating only clay court player Villanueva) Here he defeated Matusevich and Svrčina 06,63,76. Only with Svcrina he lost serve 6x from 10bb and that i stoo much. But Svcina has problems with serve and served 9 df and that helped.
For me Masur is now in better form and has nice game for grass so I will trust him here
You can follow summary of my bets from my forums here and stats at my Twitter
My overall long term record
655-626
ROI
19,3%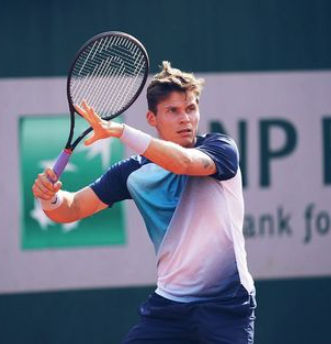 ---
Pine Sports and Thrive Fantasy have partnered! You can score access to FREE plays when you sign up using the promo code PINE or by clicking HERE.