And also on top of the POTD I will play two parlays. POTD in last days did not work that well but thanks to parlays we are doing well
Parlay – Marie, Chidekh. Will Hill @ 2,35. Units 3/5
Marie - Bertola. Klosters future, Switzerland. 2nd round, clay court
The 30-year-old Marie is a player I like to bet on and is in good form. After an injury, first the QF, last week the final and now win over Mridha 75,63 when for example on return points he won 28-15 it shows he was clearly better. Now he's playing with the home player Bertola. He's a solid player but I don't think he's anything special. He beat N.Lopez 64,75. Before that, he lost to Gerch 63.62 and Vrbensky. For me, Marie is clearly playing better now.
Shimabukuro - Chidekh. Tulsa future, USA. 2nd round, hard
21-year-old Chidekh, a top 10 college player, has graduated from college and hit the pro circuit. And immediately won Wichita where he didn't lose a set. He beat Draxl in the finals, 62.62. And now he's back on fire when he won 62.64 over Hohmann. Shimabukuro, 3 years older, also won a tournament last time, but it was a much worse tournament in Asia in Harmon. He had an easy first round, beating Zavala 61,62.Before that, he lost to Uesugi or Nakagawa, I think in States on hard court Chidekh is better
You can follow summary of my bets from my forums here and stats at my Twitter
My overall long term record
655-626
ROI
19,3%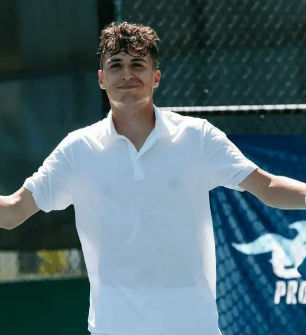 ---
Pine Sports and Thrive Fantasy have partnered! You can score access to FREE plays when you sign up using the promo code PINE or by clicking HERE.