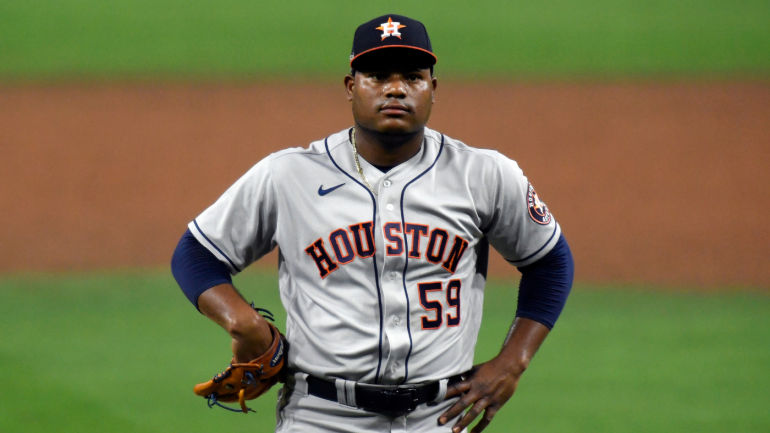 In one of the most anticipated series of the season, Houston travels to the Bronx to take on the New York Yankees.
For today's game, I am going with one of my favorite pitchers to watch in the MLB, Framber Valdez. Today's Pine Prop of the Day is going to be Framber Valdez over 17.5 Pitching Outs -140.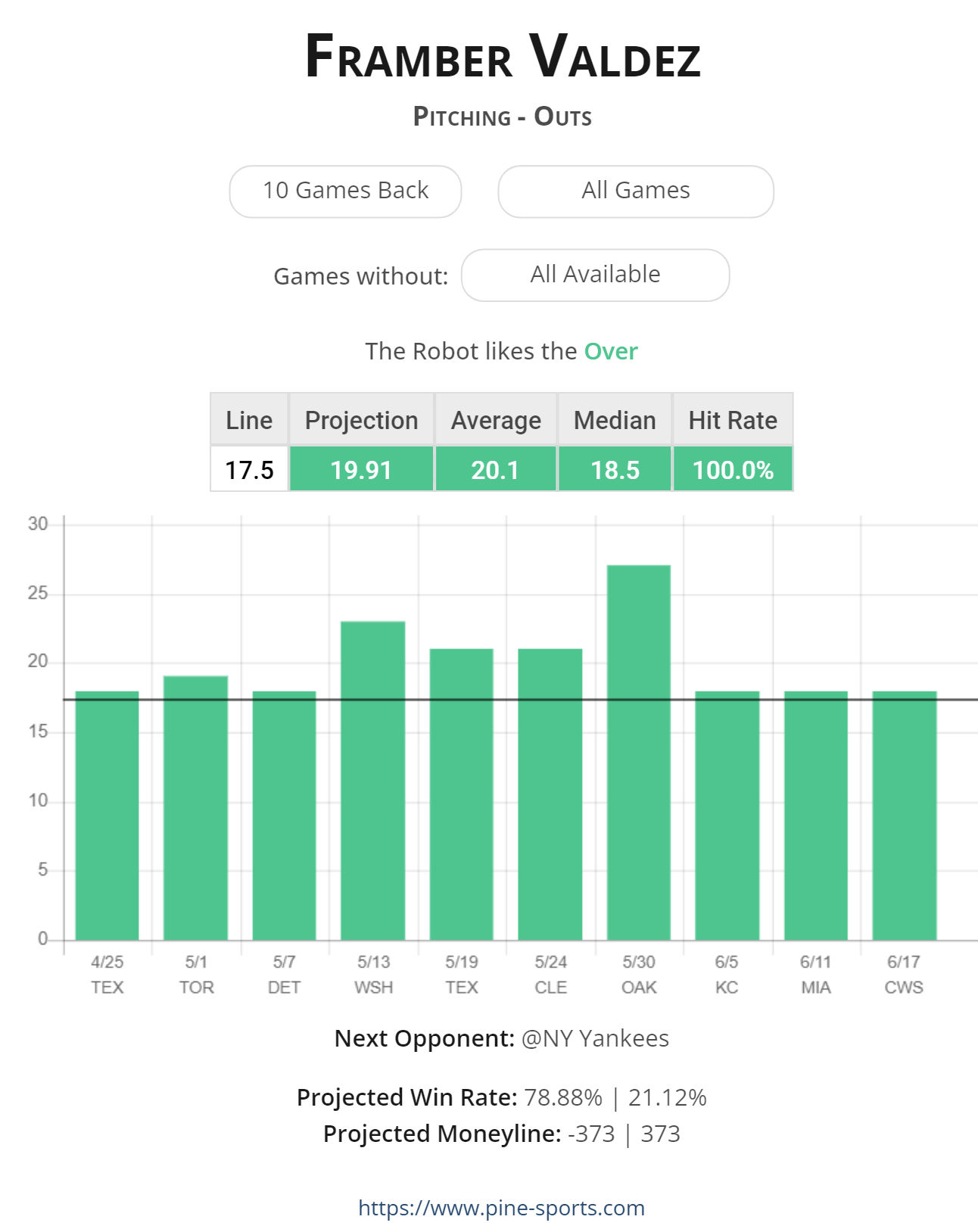 Yes, I get the price is a bit juicy, but can you blame the books for putting the number here? Framber has hit this in his last 10 starts and 4 of his last 7 he has gone over 7 innings pitched. He is able to get deep in games because of his absurd "bowling ball" like sinker and his 60+ inch drop curveball. 
The Bombers are a formidable opponent, as the top offense in baseball, but relying on the long ball is going to be tough against a guy like Framber. He has a 68 percent ground ball rate to go along with only a 3 percent barrel rate allowed. Lastly, Valdez is able to stay in a bit longer because of how quick he gets batters out. He ranks T-11 in baseball with 3.7 pitches per plate appearance.
---
Pine Sports and Thrive Fantasy have partnered! You can score access to FREE plays when you sign up using the promo code PINE or by clicking HERE.