Finally we are back where we should be. Our record is now 31-24 units + 35,29 ROI 18,8%. Now I am live in Austria for Salzburg challenger so I chose match from here.
Today's pick –Miedler – Setkic. Miedler 2:0 @ 1,85. Will Hill 3/5
Event: Salzburg challenger, Austria. 12,30CET
Local 26yrs old Miedler is still decent player. In 1st round here, he had easy draw when he defeated Merino 61,60. He played well but Merino is very bad in singles. Before that, he lost to Tabilo on the grass 36,63,64 and in Prostějov on clay he did get through qualies and lost to Andujar in 3sets. It seems as ok form.
Reason for this bet is also Setkič. Yesterday he was quite bad when he defeated young and unexperience D.Zimmerman 60,67,62 when he wasted 9mb in 2nd set! I was not surprised because his results were: Naw 46,46 Shevchenko 16,26 Sankaulen 62,57,26…
I am convinced Miedler will win here and I will try that it will be 2:0 on sets
You can follow summary of my bets from here and stats or pic from Salzburg at my Twitter
My long term record:
665-642
ROI
18,5%
Last 12months
277-298
19,8%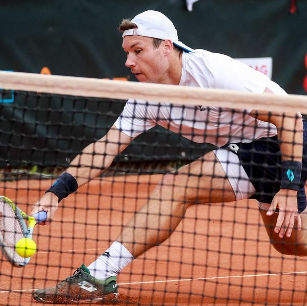 ---
Pine Sports and Thrive Fantasy have partnered! You can score access to FREE plays when you sign up using the promo code PINE or by clicking HERE.