Nice run winning 7 out of last 8 plays. Our record is now 33-25 units + 39,5 ROI 20,2%. I am still at Salzburg challenger but as POTD I chose different match
Today's pick –Rehberg – Schoolkate. Rehberg @ 2,02. Pinnacle 3/5
Event: Marburg future, Germany. 15,30CET
18yrs Rehberg was top 30 junior and I think he is very talented guy. He height is limit for him but on the clay i tis not that important. His last 2 tournaments were also in Germany as this week – he was in the final of Meerbusch future where he def. eg Wessels and following week he played Heilbronn challenger where he lost in 3sets to Tirante – 63,46,46 and that is solid.
He plays with 21yrs old Schoolkate from Australia. However, since mid of May his results on european clay are not really good. His record is 3-5 since then and he defeated only weak players – Stepanov 63,76 Djuric 36,76,30ret and Herman 63,26,61. So even with these players he had tough matches.
And his last two loses – Beaupain 26,36 GAdamauri 46,26 seem that he is not in form.
Therefore I will play here home talented player who I believe on clay he has big chance
You can follow summary of my bets from here and stats or pic from Salzburg at my Twitter
My long term record:
665-642
ROI
18,5%
Last 12months
277-298
19,8%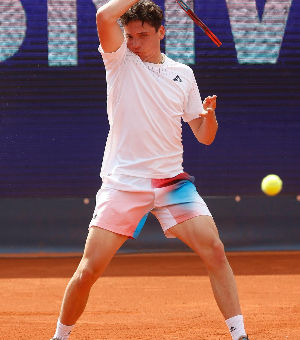 ---
Pine Sports and Thrive Fantasy have partnered! You can score access to FREE plays when you sign up using the promo code PINE or by clicking HERE.