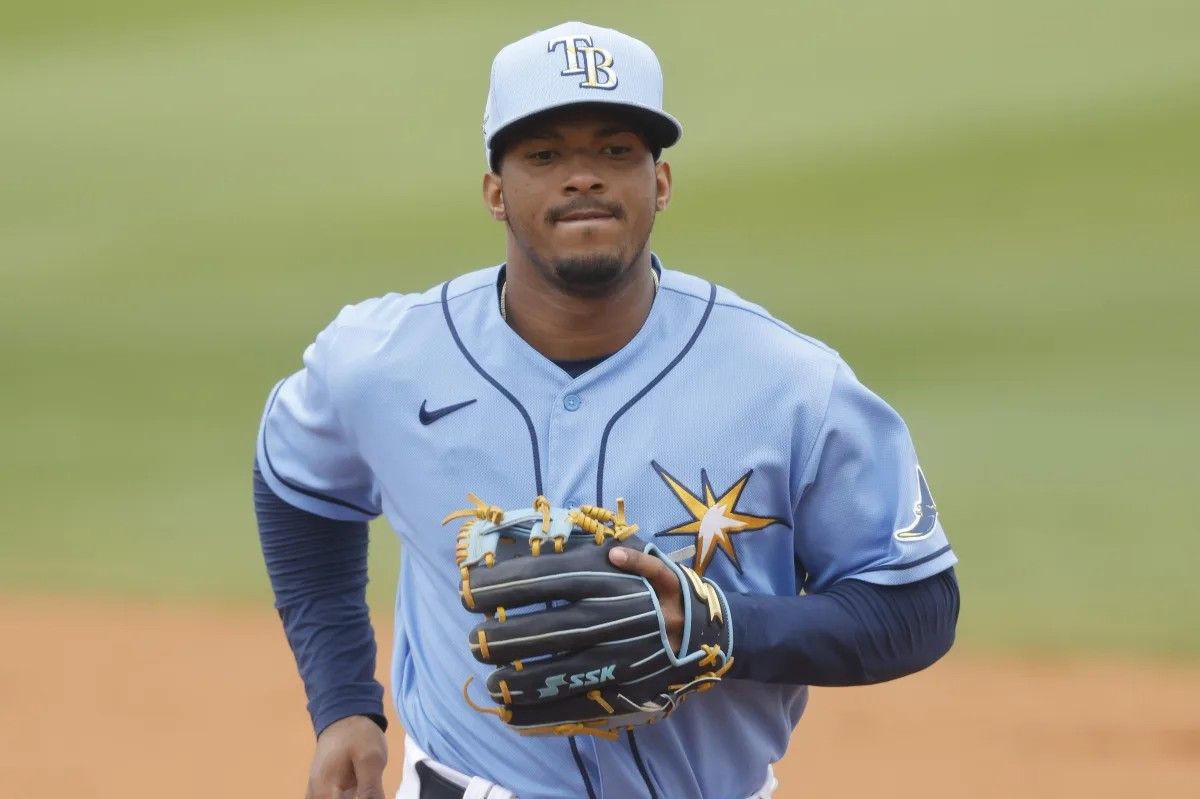 Welcome back gang! Tonight we are rolling with a spicy under. Today's Pine Prop of the Day is Jose Berrios under 4.5 K's -122.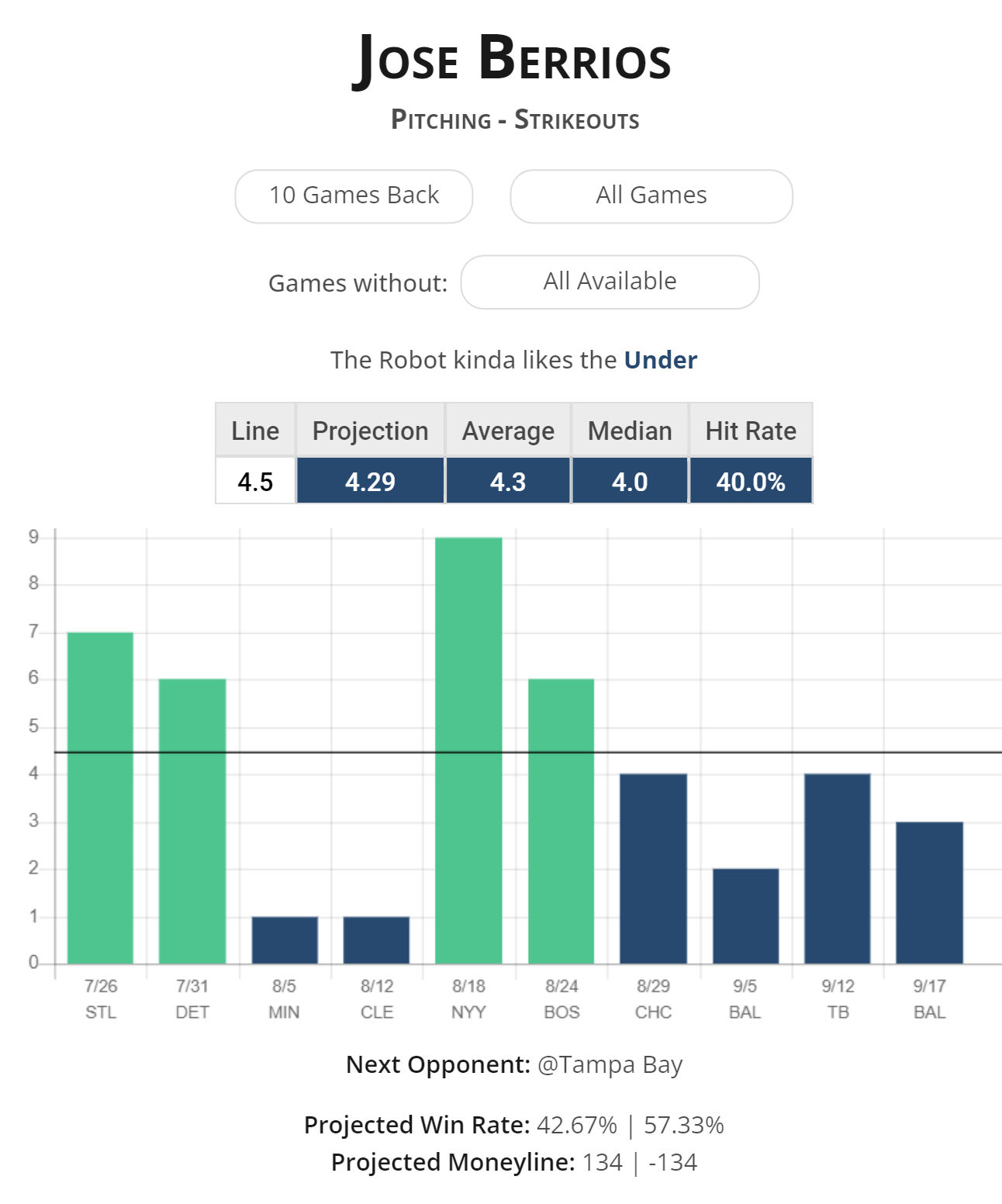 Berrios heads to Tampa Bay tonight to face off against the Rays. The Rays are still fighting for a playoff spot and are finally getting healthy for this playoff push. Franco, Margot and Peralta specifically are huge for this Rays lineup in terms of putting the ball in play. 5 players in this Ray's lineup have under a 26% whiff percentage, a very low number in this era of baseball. 
Berrios: Berrios has really struggled this year in all aspects. Sporting a 4.99 ERA to go along with a 1.38 WHIP is not what you want to see out of your 131 million dollar investment. Berrios has really struggled on the road this season, and Tampa is not an easy place to pitch. This season Berrios only has a 16% K rate and is allowing .307 batting average allowed to opposing hitters. Lastly, in this Ray's lineup we should see at least 6 left handed batters. Berrios has really struggled striking out lefties, only a 17% K rate on the season. Tough matchup all around for Berrios, should see a quick outing here for the Blue Jays starter.