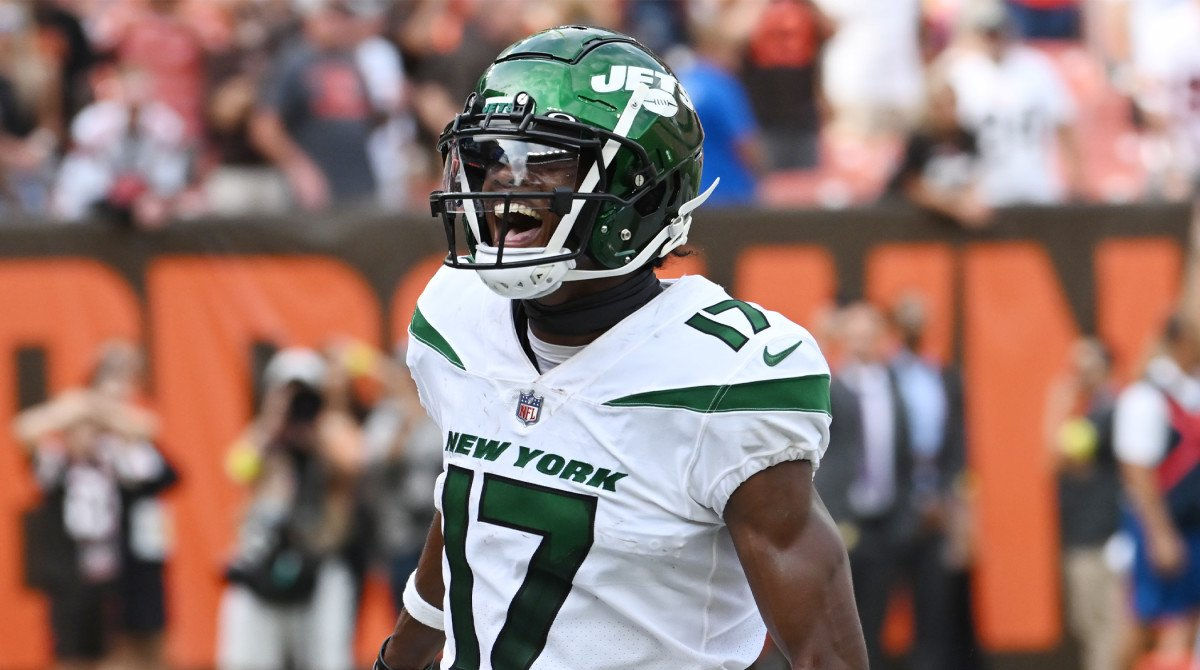 1U Garrett Wilson (NYJ) over 45.5 receiving yards (-115) available at BetMGM Sportsbook at time of publishing. Playable to 49.5. 
Garrett Wilson is my favorite wide receiver prospect from the 2022 draft class. The Ohio State product has wasted no time flashing his exceptional talent and route-running skills in the first 2 weeks of his career. While I am extremely high on the other Jets wideout, Elijah Moore, Wilson has paced the Jets in targets by wide margin through 2 games. In week 1 against the Ravens Wilson hauled in 5 of his 8 targets for 52 yards including a beautiful 19 yard catch. He followed up his debut with 8 catches on 14 targets for 102 yards and 2 scores in week 2 against the Browns in what was an insane finish to that game. Joe Flacco is not good, but he does hone in on his best playmakers and has clearly made a connection with the young wideout. Wilson's 22 targets tower over Tyler Conklin and his 13 targets which ranks 2nd on the team. Of all pass-catchers to receive 20 or more targets this season Wilson ranks 8th in yards per route run while having an ADOT of 11.4 which is more than respectable. He is hard to press at the line with his quick release and his YAC ability jumps off the screen when he gets in space. New York has used him both in the screen-game as well as down the field on longer patterns and he rightfully seems to be the focal-point of the offense so far. 
As you can see at the bottom of this paragraph, Joe Flacco has thrown the ball quite a bit recently. 59 and 44 pass attempts through 2 games is an unsustainable pace and is the source of a losing team with a poor defense, but the Jets are playing the Bengals this week in a game that Cincinnati is looking for revenge in. I am not a big revenge-narrative guy when it comes to player props, but when it comes to a team that was humiliated last year and has the same coaching staff and nucleus of players, the following season's matchup tends to be circled. The Jets upset Cincinnati last season and with the Bengals getting off to a slow start so far this year this is a great bounce back spot. Bengals have struggled to protect Burrow but the Jets pass rush is non-existent and the he should have more time in the pocket in this matchup to carve up the 29th ranked coverage unit according to PFF. I say all of this because I believe the Bengals are in a prime spot to put up points and jump ahead to an early lead that will force New York into another pass-heavy game script.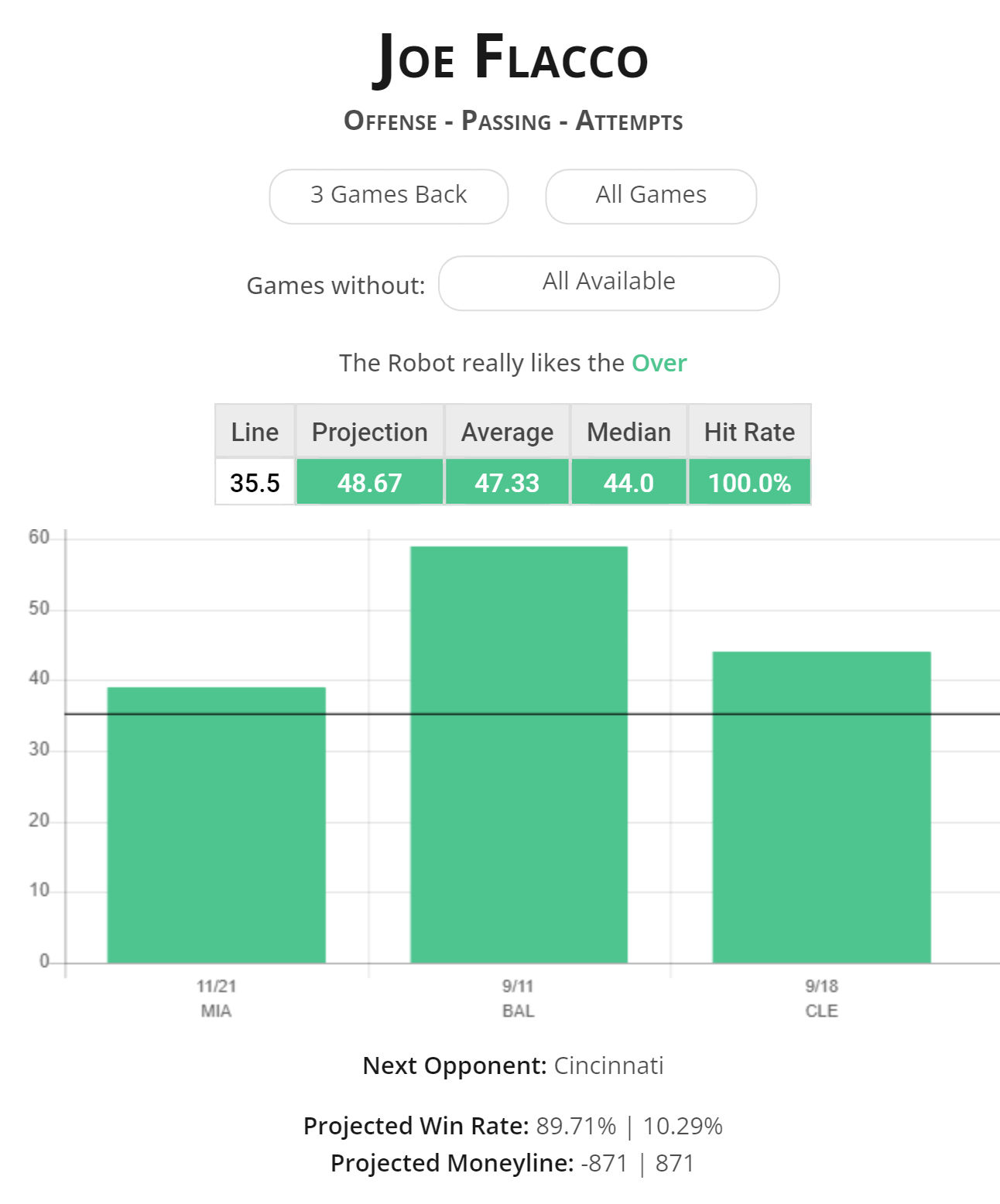 Wilson oozes with confidence, even screaming at a teenaged Browns fan after a touchdown catch last week. I can't blame him, I would be fired up too if I had 100 yards and 2 scored in my 2nd NFL game. The Bengals aren't necessarily a coverage unit worth targeting every week but in a projected game script like the one we have, and with a veteran quarterback that isn't afraid to sling it, this number seems low for a talent as special as Wilson. Corey Davis was limited in practice Thursday and would only open up more volume for the talented rookie.