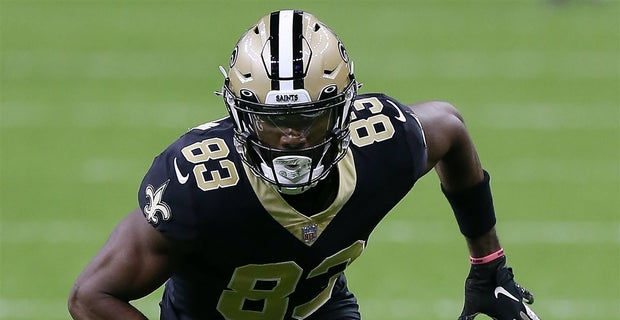 1U Juwan Johnson (NO) over 22.5 receiving yards -(115) available at time of initial post to Twitter. Playable at current number of 26.5.
This play is likely the least attractive one I have put out at first glance but when we dive deeper into the usage that Juwan Johnson is seeing the value becomes apparent in my eyes. Johnson was a staple of the Penn State offense in college before transferring to Oregon to finish his collegiate career. As a Penn State follower I was well aware of the talent Johnson possessed as his 6'4" 230-pound frame runs like a far smaller human. In the NFL he transitioned to the tight end position and is now able to take advantage of mismatches with linebackers and safeties. Fellow Saints tight end Adam Trautman has been on the field for only 15 of the 91 passing downs for New Orleans compared to 68 from Johnson. 40 of those 68 routes were run from the slot which provides a mismatch for Jameis Winston to exploit, and Johnson has capitalized, hauling in 6 of his 12 targets for 83 yards while reaching at least 40 yards in both games. 
Winston is listed as questionable with a myriad of injuries and was put on the injury report after I posted this play initially but, to be honest, I am not very worried. If Jameis plays then he likely utilizes the tight ends and shorter routes more often than if he were fully healthy, and he has already shown an affinity for throwing to Johnson. If Winston were to miss the game the Saints have a competent replacement in Andy Dalton who is not shy of using his tight ends. Regardless of who is throwing the ball Johnson has immense talent that can get close to or cover this line with 1 play, as evident by 22 and 26 yard catches in the first 2 weeks. The matchup is also advantageous as Carolina ranks 11th in overall coverage grade but 29th in DVOA against the tight end position according to FootballOutsiders and Johnson should have a favorable matchup with the outside pass-catchers receiving premier coverage.