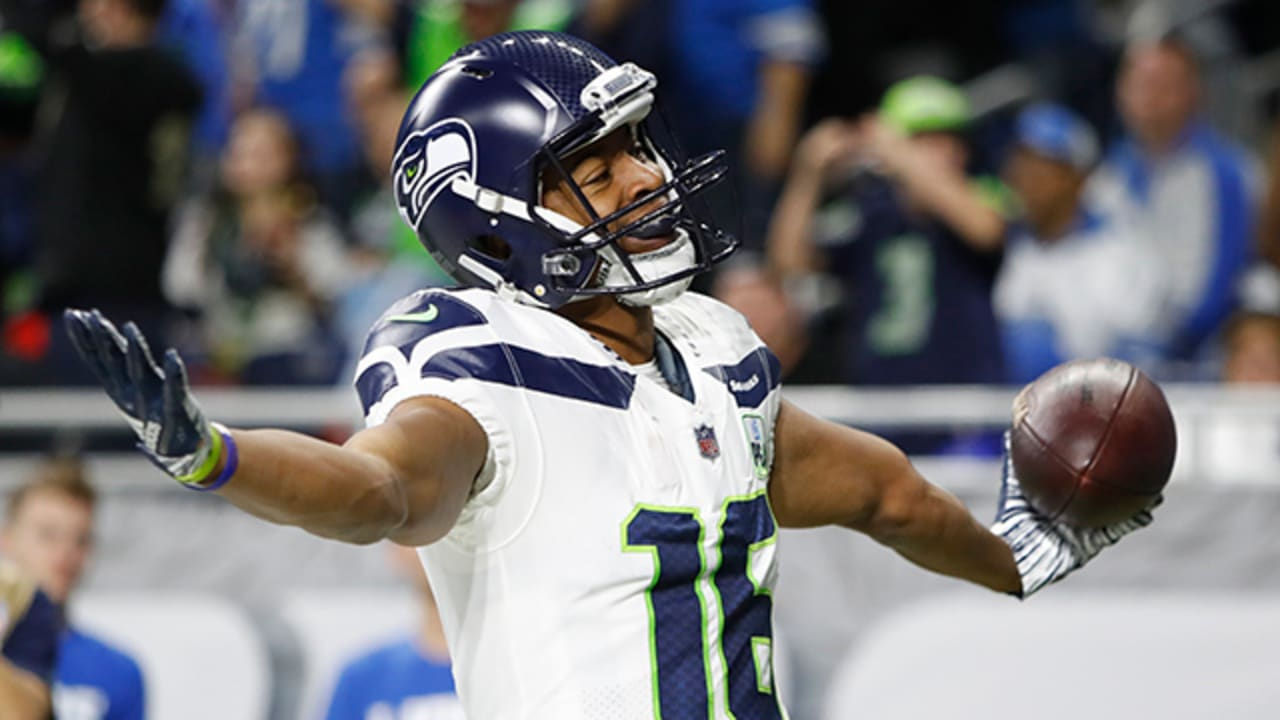 1U Tyler Lockett (SEA) over 63.5 (-115) available at time of publishing. Playable to 65.5. (Posted at 63.5 and will track there but currently available at 62.5)
Geno Smith has surprisingly played very well as the starting quarterback of the Seattle Seahawks through the first 3 weeks of the season. The former 2nd-round pick from West Virginia University has a 77.5% completion rate across his first 102 passes of the year with the 7th most air yards per attempt of any starter in the league. Geno has been efficient with the ball and accurate which is good news for one of his favorite targets this week. Smith and Tyler Lockett have shown a clear connection in their last 4 games played together dating back to last season. Their last game together last season resulted in Lockett hauling in 12 of his 13 targets for 142 yards on 24 Geno Smith passes thrown. Week 1 of this season saw just 4 passes thrown his way but he has caught 9 of 11 targets in back-to-back weeks against the 49ers and Falcons, with 107 and 76 yards in those games. 
Geno has thrown 197 passes the last two seasons with 53 of them being thrown to Lockett. That is a 26.9% target share and he has caught 71.2% of those passes. This season alone he has caught 21 of his 26 targets from Smith which is an unsustainable connection long-term, but I believe their chemistry can continue in this matchup. DK Metcalf and Lockett each have a team-high 25 targets through 3 games but Metcalf is likely to draw Jeff Okudah coverage for the majority of the game and Okudah, a 6'1" 205 pound former 3rd overall pick, is one of the premier corners in the game already. He does receive help from a safety over the top on the majority of plays but with two premier threats on the outside, Detroit won't be able to double either of these receivers successfully without the other one drawing a heavy workload.
The game environment is one that is very attractive for Lockett as Seattle is 4/4.5 point underdogs in the game with the 2nd highest total of the week. Detroit's defense has been shaky this season allowing at least 27 points scored in each game and ranking as the 3rd worst coverage unit according to PFF. They have the 7th worst pass rush grade and worst tackling grade which is a combination that intrigues me as Lockett should be able to develop his down-the-field patterns and is capable of making tacklers miss in the open field. Lockett lines up all over the field with a healthy mix of slot snaps and lining up out wide. This type of movement around the field should help them to create mismatches and Mike Hughes has been gashed out of the slot this year providing a plus matchup for Lockett individually. Of the 27 receivers with 15 or more catches Lockett ranks 13th in yards per route run this season. His ADOT is shorter than last year but that is the tradeoff we pay for higher efficiency. Geno has a pass attempts prop at 33.5 with heavy juice to the over and 34 passing attempts should result in plenty of volume headed Lockett's way to cover this number.