Pick #8: Cincinatti Bengals ML (-175 DK)
I think the Bengals win this one. Miami coming off a short week after going 12 rounds with the beast (The Bills!). We seen what happened last year when Cinci played KC after that amazing game with the Bills. The Chiefs just blew their load. Same thing with the Dolphins this year. The Dolphins Injury report:
Raekwon Davis, DT Questionable
Terron Armstead, OT Questionable
Tua Tagovailoa, QB Questionable
Jaylen Waddle, WR Questionable
Andrew Van Ginkel, LB Questionable
Most likely they all play but questionable means in the NFL "they will play but if we loose its because of this"
Let's comapre the teams: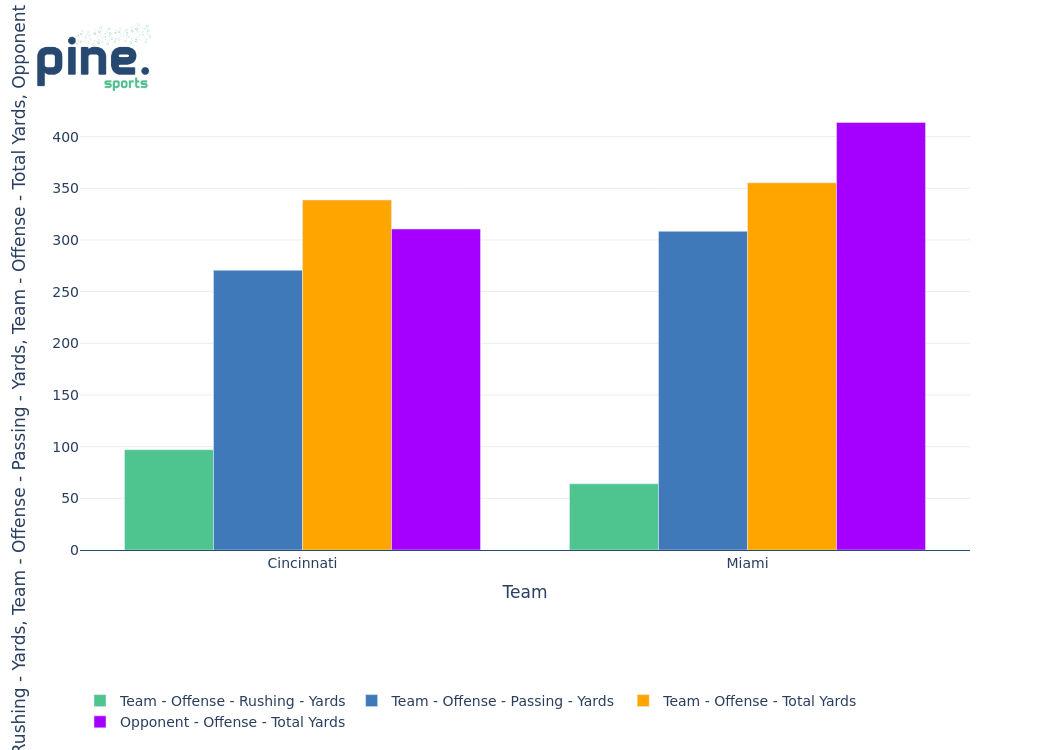 Miami has the more Offensive total yards and passing. Cinci has the better run game. But the purple here shows what the opposing offenses have put up and Miami has given up over 100 more total yards then the Bengles have. With that great passing attack in Cinci, Miami can't afford to get far behind.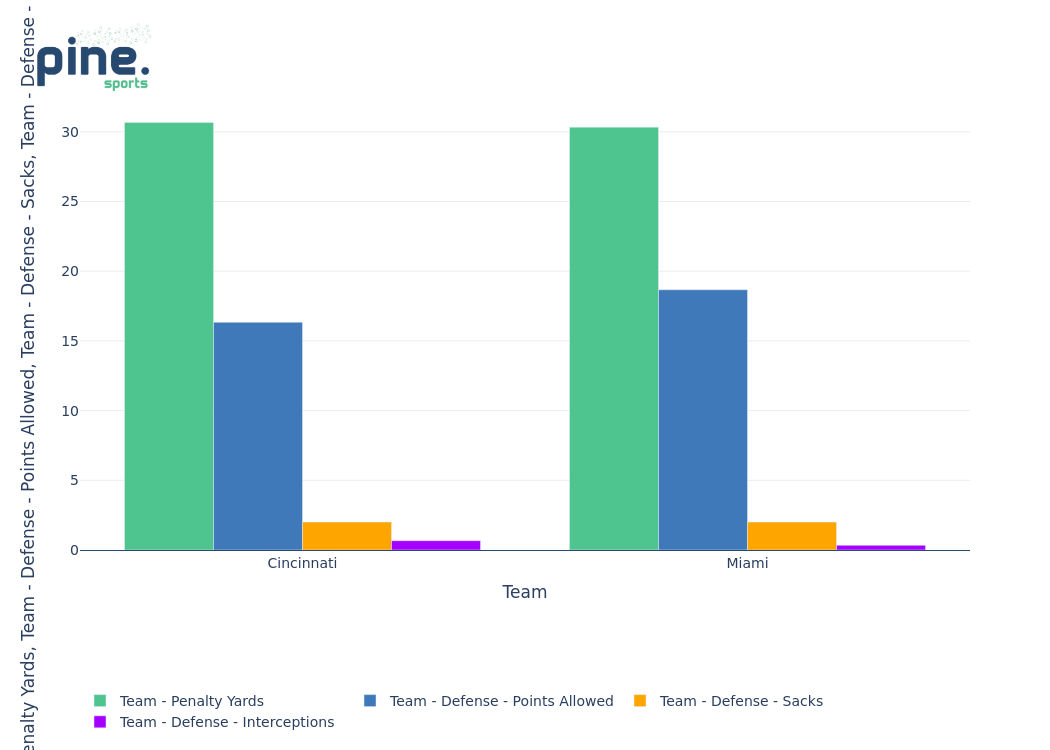 Both teams have given up the same penalty yards, sacks, and INT. Cinci's D has given up less points than Miami's.