Last day of September brings PLAYOFF OCTOBER!!!!!!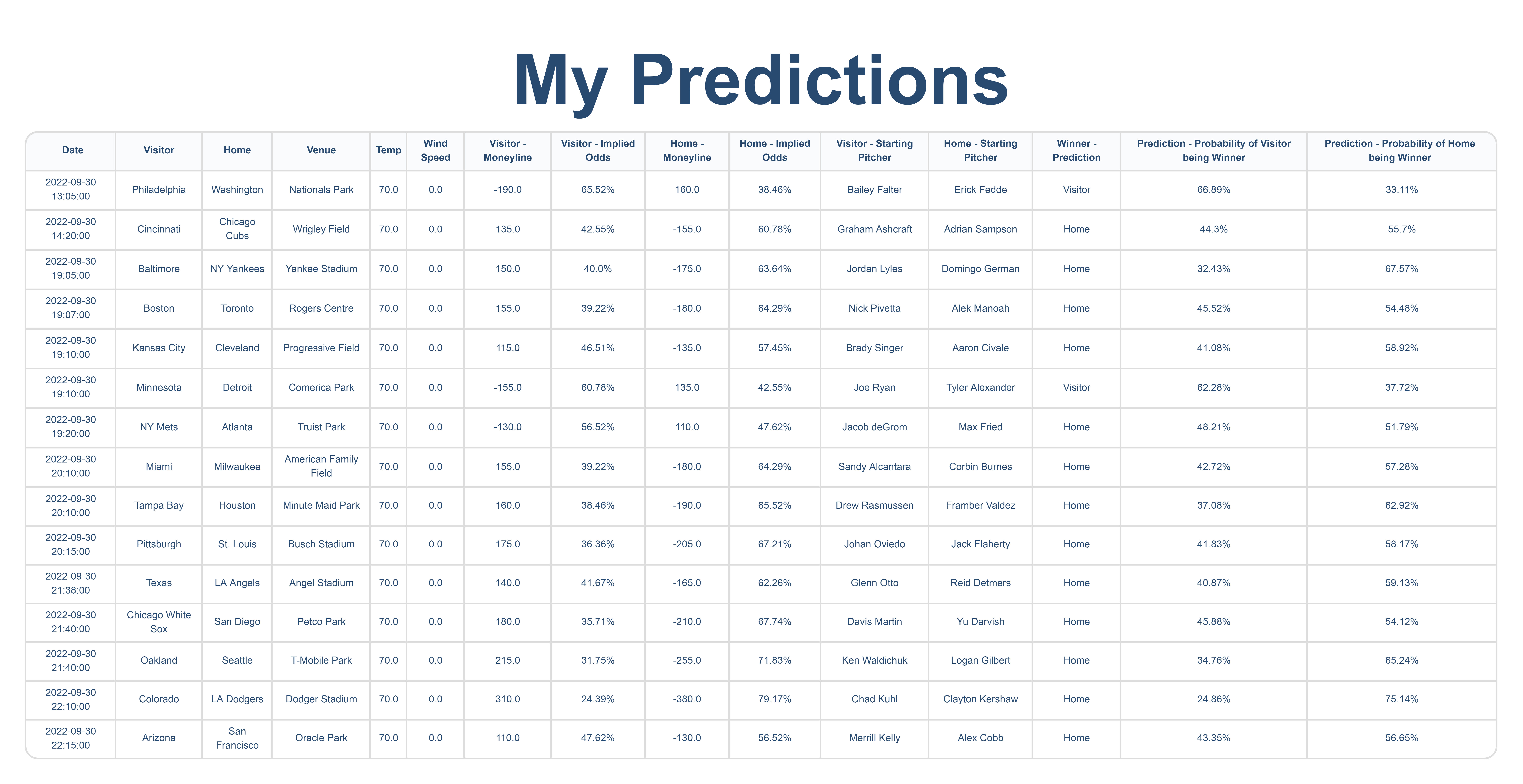 Today I like 4:
#1- Phillies over Washington Game 1; Falter (5-4 4.21 ERA) vs Fedde (6-11 5.34 ERA). Phillies got swept by the Cubs, so they HAVE to win to make it. Falter has faced Washington twice and won both times so I can see him winning again today.
#2-Mets vs Braves UNDER 7. deGrom vs Fried have a combined ERA of 5.43. This game is going to be a preview of the playoffs, I can't wait to watch this one. Two great pitchers going head-to-head!
#3-Padres over White Sox. Darvish (16-7 3.05 ERA) vs Martin (2-5 3.86 ERA). Padres are the better team and the better pitcher. They need to continue to win to secure their spot in the playoffs.
#4- Seattle over A's. Gilbert (13-6 3.29 ERA) vs Waldichuk (1-2 7.15 ERA). Seattle is another team that needs to win or go home!!!