First day of October!!!!! Let's start this month off RIGHT!!! American League is now officially set for the playoffs. The NL is still up for grabs. SF Giants, Brewers, Phillies, Padres all still in the wild card race so this should be interesting.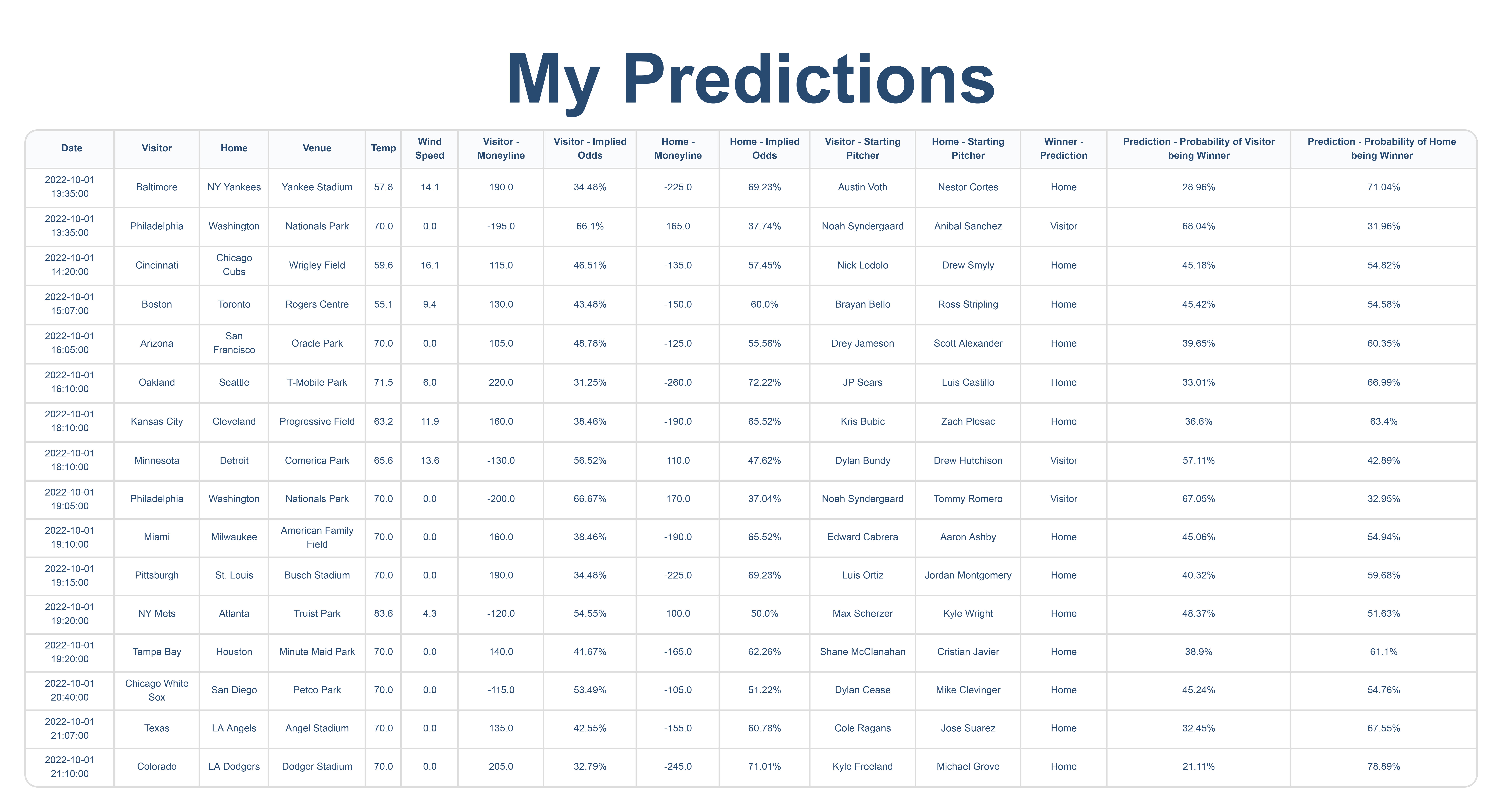 Top 3 today:
#1- Padres vs White Sox Under 8. Clevinger (6-7 4.49 ERA) vs Cease (14-7 2.06 ERA). Cease is a MONSTER and doesn't give up many runs. He has only given up 4 runs in his last 5. So I don't see Padres scoring much in the First 5 and I don't think White Sox can put up much either.
#2- Mets vs Braves Under 8.5. Scherzer (11-4 2.13 ERA) vs Wright (20-5 3.18 ERA). Going to be another good one tonight! Braves look like the better team last night, Mets really could use Marte out there hitting some balls! Tough to pick one from these two which is why I juiced the Under to 8.5.
#3- Tampa vs Astros Under 8. McClanahan (12-7 2.51 ERA) vs Javier (10-9 2.65 ERA). Neither one of these pitchers gives up many runs. Both have a under 2.70 ERA which is Awesome!!! I think Astros are the better team here but neither one of these teams has anything to play for Astros are already in and Tampa is out. Which is why I juiced the under to 8.