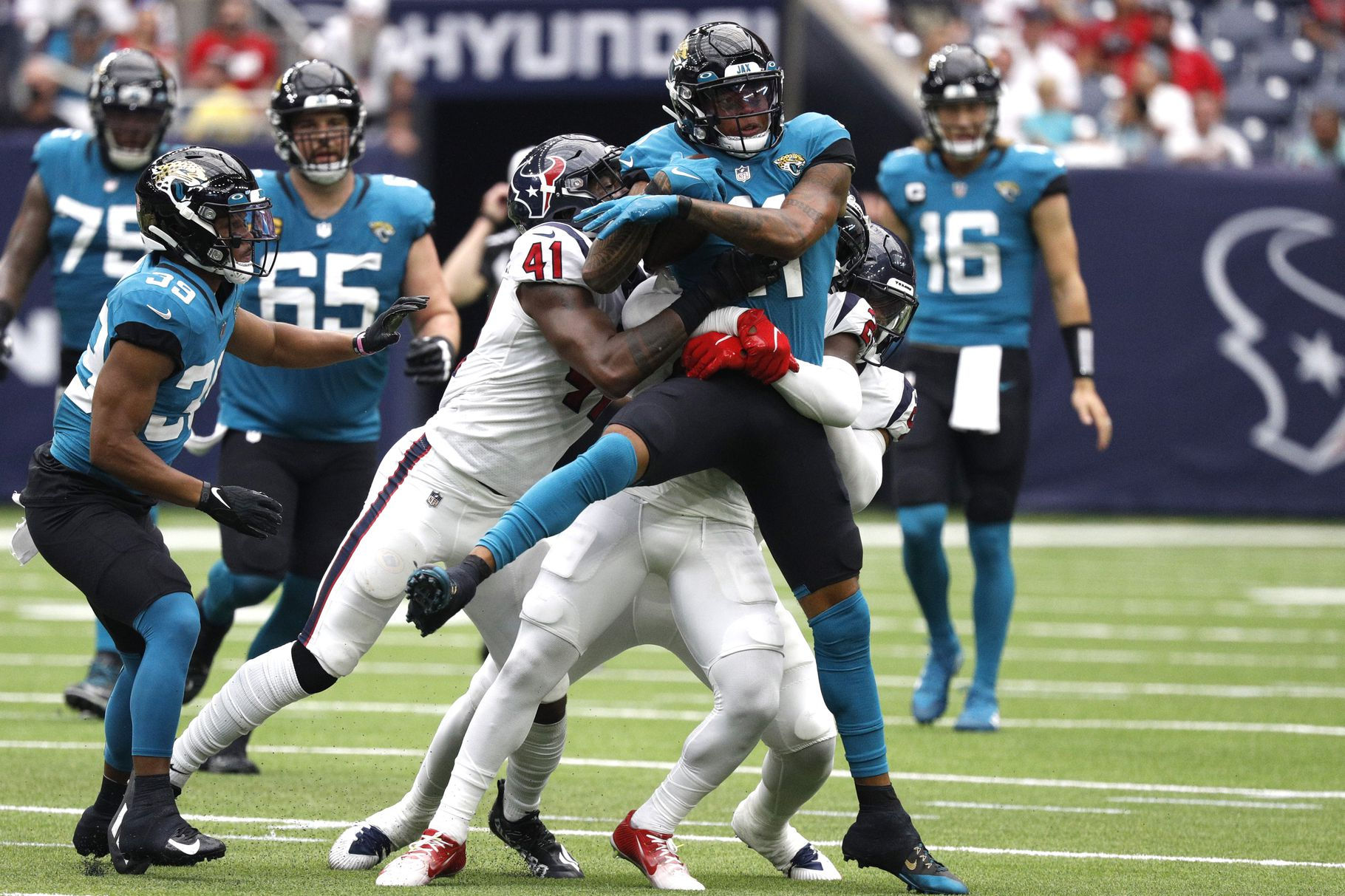 1U Marvin Jones under 3.5 catches (-110) available at DraftKings and BetMGM Sportsbooks at time of publishing, playable to -120. 
Marvin Jones has had a very solid NFL career but the 32-year-old pro began to decline last season and has an extremely tough matchup this week against the Eagles. Jones ranks 2nd on the team in routes run but is 3rd in targets (6 behind both Zay Jones and Christian Kirk) and has the highest ADOT and lowest catch rate of Trevor Lawrence's pass-catchers. Marvin has a 14.8 ADOT compared to 9.7 from Kirk, 6.8 from Zay, 5.1 from Evan Engram, and 1.5 from Travis Etienne who should factor into the passing game today once again. This is a major factor for me today as the weather in Philadelphia is calling for consistent rain that could be heavy at times, as well as 15-20 MPH winds with gusts much higher. 
The total in this game has fallen from 48 to 44 with the weather concerns and Lawrence should be leaning on the short passing game as a result. Philadelphia forces teams into the short and intermediate passing game anyway as they have elite outside corners in Darius Slay and James Bradberry. The Eagles allow the 7th lowest DADOT and 4th lowest completion rate which is an absurd combination. They rank 3rd in coverage grade and 9th in pass rush grade according to PFF as well as 3rd in passing DVOA from FootballOutsiders. Slot cornerback Avonte Maddox is out and should help Christian Kirk who primarily is used out of the slot and is Lawrence's number 1 target as the major offseason addition. Ultimately, Marvin shouldn't be the focal point of this offense and I wouldn't be surprised to see a grind-it-out style of game between 2 solid defenses in inclement weather.