9-5 Last week on the chart!!! Brings the NFL record to 28-16-1!!! That to me is a AWESOME record to start the year and it will only get better!!!!! Let's look at today!!!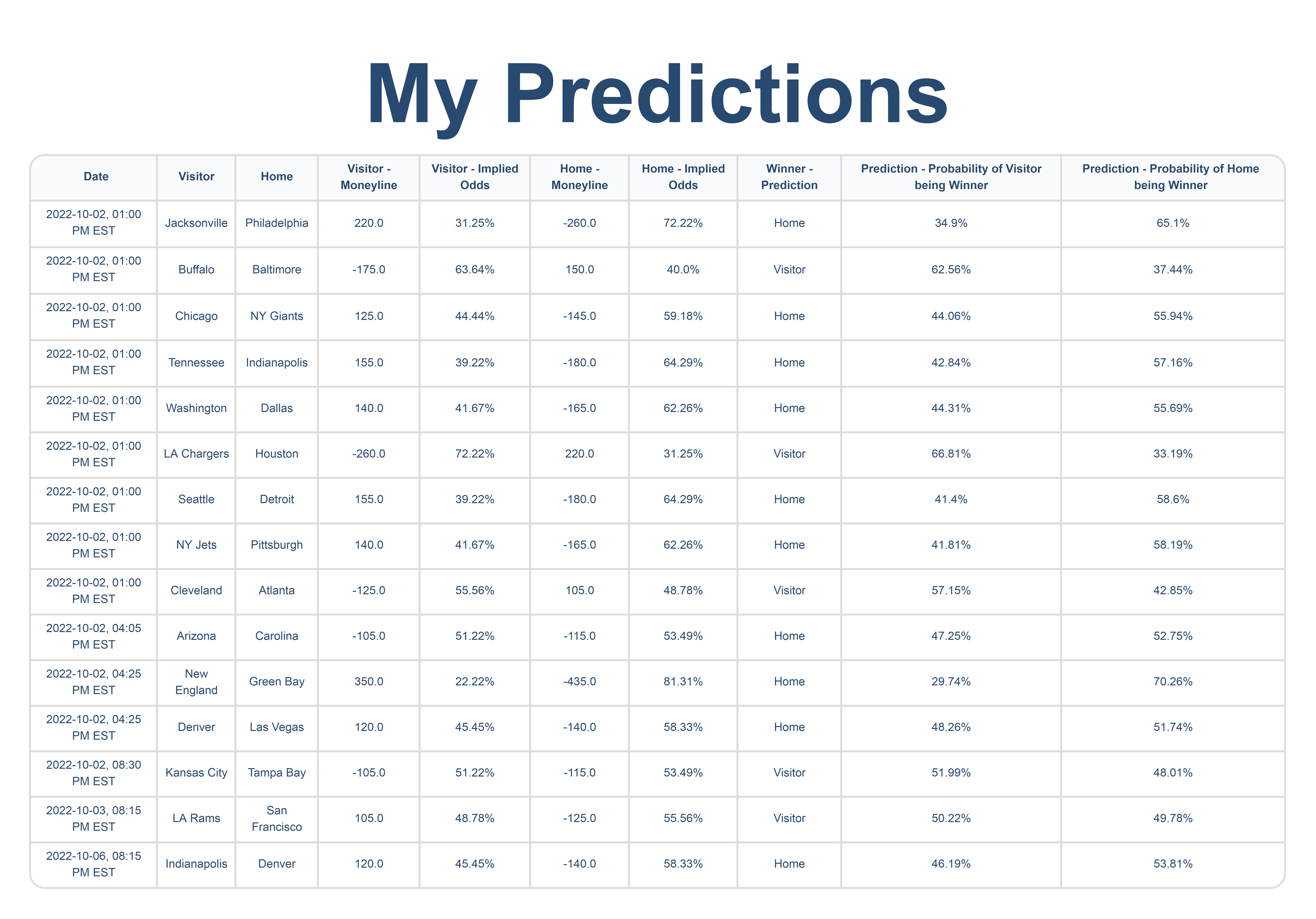 My top 5 today:
#1- Philadelphia over Jacksonville. Philly is one of the best teams thru week 3 IMO. I think the Train stops here for Jax.
#2- Dallas over Washington. No Dak. No problem! Dallas is getting back to the basics Run the ball and eventually the play action will be wide open. Cooper Rush has definitely stepped up!
#3- Green Bay over New England. GB is my team in the NFC. Rodgers is starting to connecting with his WRs and their run game is still one of the best in the league.
#4- Cleveland over Atlanta. Cleveland has another one of those great run games and a great 1-2 punch in Chubb and Hunt. I can't believe what the spread is. I think it should be Cleveland -4.5 not -1.
#5- Detroit over Seattle. Even without Swift the Lions run game will still be okay J Williams will eat today!